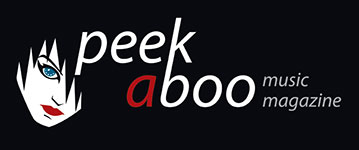 like this event
---
BODIES & BEATS - I - WITH LEATHER STRIP & KNK
---
Fetish Café, Kleine Pieter Potstraat 8, Antwerp [BE]
03/10/2019
---
From Now On, And On A Regular Basis Bodybeats Will Organise Kinky Underground Club Nights Fueled With Great Music For Weird Minds, Beautiful Bodies And Dark Souls! This Will Take Place In A Very Special Setting … The Dark And Cosy Dungeons Of The Antwerp Fetish Café! Besides Party Beats & Wave Spun By Dj Borg We Will Invite Known And Less Known Bands, New And Old Bands To Perform At Those Nights!
To Kick-off We Invited No-one Less Than Danish Dark Electro/ebm Legend LeÆther Strip To Perform At Our Very First Bodies & Beats @ Fetish Café. As Suitable Support We Chose Antwerp Dark Electro Cult Band Slave Seperation (aka Knk) Who Perform A Very Special Fitting Set.

Mind You!
Our Dungeons Of Pleasure Have A Very Limited Capacity So Tickets For These Events Are Very Limited!!! Only 70(!) Tickets Will Be Made Available!
So Be Fast Or Be Sorry!

Warning! These Nights Are Strictly 18+ / Random Fetish/bdsm Performance Might/will Occur!
---
http://www.bodybeats.be/en/bodies-beats