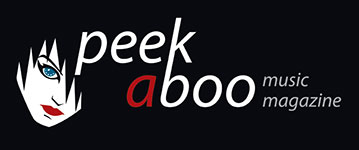 like this clip
---
KATJA VON KASSEL
Lili Marlene
---
---
The villagers claimed that she fell from the carriage of passing gypsies. Thus began the life of Katja von Kassel. Between crochet blankets, front gardens and in homes where the Gebruder Grimm told their tales.
As stubborn left-handed, she sang 'Pfuff the Magic Dragon' and "Sailor your home is the sea'. "The melancholy gives me a funny feeling in my stomach.' Maybe it was destiny that her mother named her after the great German singer 'Katja Ebstein'.
Her passion is music. If children were playing outside the house, she loved to discover new songs to sing and play them without sight-reading on the organ or guitar. She wrote a birthday song for her brother when she could not find a gift and her self-developed radio play before falling asleep was "What tone in the song comes next. With backpack and guitar she travels to London to become a singer. In London she immediately begins vocal training and slips into the classical music. At night, she plays guitar in subways, sings in clubs and composes her own songs in German and English. During the day she works in investment banking. Nothing runs smoothly. In a swingers club she is celebrated by the nude. In a gay bar she is clearly stated an icon. Heartbreak, drama, opera and old movies intersect with hope, courage and her hunger for music. Without realising it, she had discovered it. In just one night, she can share her heart and make people feel and almost forget their worries.
'I believe that true love never dies...' The Diva returns breathing smoky promises whispered in a Weimar speakeasy. Glamour, danger and world-weary yearning intertwine in a sensual electro-drama. Opera and torch song conjure up forgotten tragedies. Visions of Dietrich and Dali gaze through a glass darkly at demimonde dancers locked in a hypnotic disco daze. On stage only the computer and the diva. Together, alone. Welcome to my world.
(09/03/2019)