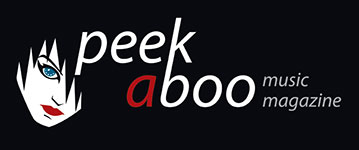 like this clip
---
MORTIIS
Demons Are Back
---
---
The Great Deceiver, the long-awaited ninth album from Norway's Mortiis will officially see release today, March 4 via Omnipresence, and a video for the album's 'Demons are Back' has been revealed in conjunction.
The Great Deceiver's long and tortured state of evolution took its toll equally on the band and its namesake, leading Mortiis to so much as state that the record killed the band. 'As important as is it to myself and who I have become, I haven't been able to think about it in any way other than 'I need to just get this thing out of my life and behind me before I lose my mind,'' he said.
The Great Deceiver builds on Mortiis' past dabbling in metal and industrial, with aggressive guitar-driven crossover metal meeting industrial-type electronics. Although genre-defying, The Great Deceiver is Mortiis' most accessible release to date.
The clip uses scenes from writer/director Charlie Deaux's Zoetrope, a film based upon Franz Kafka's In the Penal Colony. At the suggestion of Deaux, whom Mortiis previously work with on 'The Grudge' video, the band spent a day in Oslo filming additional footage to splice in with images from the original film. With a minimal set and crew - guitarist Levi Gawron acting as directing and Mortiis himself handling special effects - the band captured original scenes that seamlessly compliment those from Zoetrope in frantic stop-motion created by Deaux himself.
(27/07/2021)