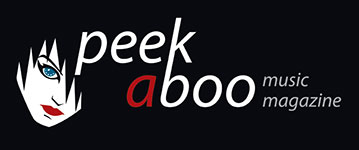 like this clip
---
MY CRUEL GORO
Lost E
---
---
The Icelandic-Italian alt-rock trio My Cruel Goro unveil the brand-new video for single Lost E. The single is the first taste of the band's upcoming Sophomore EP.
Coming in just under two-minutes, Lost E is a buzzing, noisy burst of energy. The song encompasses hard hitting old-school numbers with abrasive guitars, raw vocals and an intoxicating rhythm section.
Bass player Andrea Marcellini about Lost E: "It's an ode to the good old days. A fast-paced trip down Memory Lane. But even though it's a loud and vigorous tune, I can say it sounds really nostalgic to me. Every time I listen to it, my mind goes back to my teen and post-teen years, when you know… we all had a great optimism for life. A song that really brings it all back. Yes, I can firmly state that's pretty wistful".
(25/10/2021)