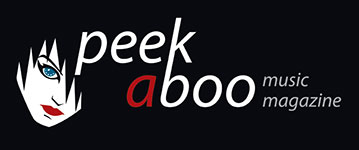 like this clip
---
:OF THE WAND & THE MOON:
Caught In Winters Weave
---
---
Kim Larsen - vocals, Guitars & bass.
Sarah Hepburn - vocals, harmonium & tambourine.
Mikkel Elzer - electric guitar.
Niels Rønne - Melodica.
Recorded by Kim Larsen, Mikkel Elzer & Louise Nipper,
at Black Algiz Bunker
& Soundscape Studio, Copenhagen.
Mastered by Robert Ferbrache.
Follow on Facebook :
https://facebook.com/wandmoon
https://www.ofthewandandthemoon.dk
CAUGHT IN WINTERS WEAVE
CURSED WITH HAUNTING MEMORIES
AND BROKEN
THIS HEART WEARY WORN AND TORN
THIS PATH
CLOUDY DRAINED GREY AND LOST
LORD - LOST - OH LORD
LOST IN WINTERS WEAVE
THAT SACRED SECRET SHADOWED PATH
IN SOLITUDE
TO NO AVAIL OR TRAIL OR CAUSE
OF COURSE
OFF COURSE
OH LORD - LOST
LORD - LOST - OH LORD - LOST
(19/11/2019)