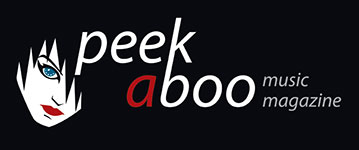 like this clip
---
RAMPLINGG
Set My Heart
---
---
Ramplingg is the new solo project run by Sara Cappai (Diverting duo)
Having decided to put down in words and music her love for dark and obscure ambient
undertones she is now ready to release her debut track "Set my heart" which will be part of her first Ep out in the late spring time.
"Set my heart" song and video goes deep at the heart of the listener.
Low and deep synthesizers sounds introduce you to a parallel dimension where she sinuously moves at the beats
projecting her shadow on a wall, dancing with distorted images and prophetic landscapes.
She plays synthesizers, electronic drums, loops and effected voices creating a very personal
cold, lost, minimal, synth, wave style.
(08/12/2018)