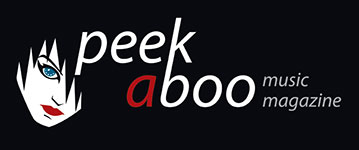 like this clip
---
THE EDEN HOUSE
Reach Out
---
---
'Reach Out & Touch Me' written by Evi Vine & The Eden house. Live recording Gold Top Studios.
The Eden House released 'The Looking Glass' DVD & CD to complement their 'album of the month/year' 2009 debut album 'Smoke & Mirrors'.
As on 'Smoke & Mirrors', 'The Looking Glass' features vocals shared by: - Julianne Regan (All About Eve), Evi Vine and Amandine Ferrari, plus new guest vocalist, Tallulah Rendall.
This is the first release to feature Andy Jackson on guitar - the Pink Floyd Grammy nominated recording engineer joined the band after mastering the album. He's alongside Bob Loveday on violin (of Van Morrison and Bob Geldof's bands), Simon Rippin on drums (ex NFD/Nefilim/Nephilim), and the core duo of guitarist Steve Carey (Adoration/ This Burning Effigy) and bassist Tony Pettitt (Fields of the Nephilim).
'The Looking Glass' is a 2-disc set: a DVD with nine songs filmed live at Goldtop Studio with Evi & Amandine, plus a CD with five new recordings of interesting covers.
The tracks on the mini-album CD are: - Remember (Walking In The Sand) [Shangri-Las], Street Spirit [Radiohead], Play Dead [Bjork], Venus In Furs [Velvet Underground], and 2000 Light Years From Home [Rolling Stones].
The DVD songs on are: - Gods Pride, Reach Out, Iron In The Soul, The Dark Half, All My Love, Sin, Fire For You, Trashed Treasure and Play Dead, filmed a week before their debut live gig in April. The DVD soundtrack has been remixed by Jackson at Pink Floyd's studio.
(01/11/2019)