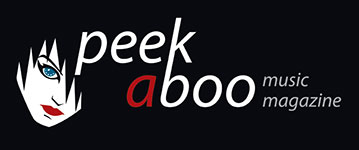 like this clip
---
AEON SABLE
Follow the Light
---
---
This version of Follow the Light is taken from Aeon Sable's gothic rock / metal album AETHER.
Aeon Sable's sixst studio album AETHER (November 2nd (2018) and contains 8 tracks and a total runtime of 63 minutes.
Aeon Sable's AETHER and other music is here:
http://aeonsable.bandcamp.com
CREDITS:
Directed by: Guilherme Henriques (www.guilhermevision.com)
Filmed in Oporto, Portugal during August 2018.
Art Director: Catarina Rocha
Starring: Mafalda Banquart, Tiago Jácome, Maria Silva, Morais
Filmed at Bergwerk+ (Wetter, NRW) http://die-konzeptionauten.com/bergwerk/
Starring: Din-Tah Aeon, Jo, Quoth and Nino
Special thanks to: Friederike Kuelpmann, Danny Elevator and Florian Hoffmann (support). Thanks to Frank Spieker LUX (lighting) and Kevin Richenhagen (equipment).
2018 @ http://aeonsable.de
(04/10/2018)