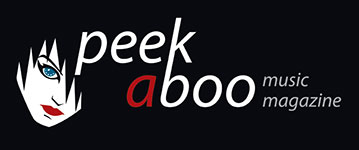 like this clip
---
NORMORIA
We Came In Peace
---
---
NORMORIA - We Came In Peace
Everything around us that's alive
We don't take care and destroy
We have no respect
Everything around us that's alive
We don't take care and destroy
We are just insane
We are failing this planet
Our nature and animals cry out,
we came in peace
and this is how you thank us
We came in peace...
------
Normoria is an American/Swedish electro dark-rock band founded in 2016 by vocalist and songwriter, Angel Moonshine. The band is composed of two Americans and two Swedish friends that have come together to bring you a blend of dark styles, and electrifying music for the soul.
Normoria is a safe dimension where you can freely escape from your reality. A dimension, mysterious and beautiful, not immediately available to consciousness––a realm that one can only enter through a deep state of mind of musical dreams, where you can rest in peace.
Welcome to Your New World! Welcome to Normoria!
Music by the Multitalented Musician Jim Zero, and Normoria's Founder Angel Moonshine.
© 2017 Normoria, All Rights Reserved.
---
Images:
Japanese Wolf - Momotarou2012
Huia - Haplochromis
Passenge Pigeon - Jim, the Photographer
Newfoundland Wolf - George Ian Bowles
Carolina Parakeet - James St. John
Heath Hen - James St. John
Tazmanian Tiger - Panarria
Bali Tiger - Fortepan, Donor : Vojnich Pál.
Golden Toad - Charles H. Smith. Edited by Aglarech and Purpy Pupple (talk)
Spanish Ibex -Javier García Diz
Giant Tortoise - Mike Weston
Black Rhinoceros - Yoky
Northern Swa-Whet Owl - Andy Reago & Chrissy McClarren
Clouded Leopard - Charles Barilleaux
(24/07/2021)