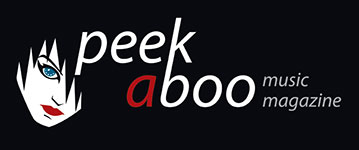 like this clip
---
SYD 31
Bulldoze Everything
---
---
Syd.31 Bulldoze Everything - official video
'Just One Push!
Just One Crush!
Take Your Future
Leave Theirs in Dust!'
Lead track from new album 'Walk Amongst Rebels' due late 2018.
Video produced, directed and funded by Dr Magic ('Madge') from Syd.31 with help from the ever amazing VideoInk crew. All editing, camera, filters and visual FX by VideoInk (Manchester).
Make up artist and all props built, painted and arranged by Dr Magic.
Huge thanks to Hary 'Shavo' for picking up the stunt guitar in the video
Also special thanks to the two tribal drummers : Andria Smirthwaite and Sean Hirst
Huge thanks to Kara Wolf for hammering her drum kit for several hours again.
Music Credits:
Dr Magic ('Madge') - Vocals, guitar, percussion and drum arrangements, loops, sample manipulation, lyrics, arrangements and all songwriting and direction.
Kara Wolf - Backing and additional vocals
http://www.syd31.com
http://www.facebook.com/syd31
(03/05/2021)