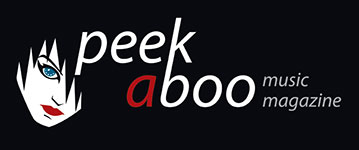 like this clip
---
JO QUAIL
Gold
---
---
'Gold' (video/radio edit) from the album 'Five Incantations'. (released, 21.03.2016)
Filmed and edited by Mike Fletcher, audio engineered and produced as ever by James Griffiths.
The album with the full version of 'Gold' is available here https://joquail.bandcamp.com/album/five-incantations/ and includes this audio edit as a bonus track.
On Sunday April 21th 2019 JO QAUIL will perform at
Black Easter 2019
, Zappa, Antwerp(B).
Other artists performing at Black Easter are Clan of Xymox, Goethes Erben, Hackedepicciotto, Monica Richards, Your Life On Hold, Evi Vine, Daemonia Nymphe, The Breath Of Life & Sieben.
More info about Black Easter 2019
FACEBOOK EVENT
(27/01/2019)