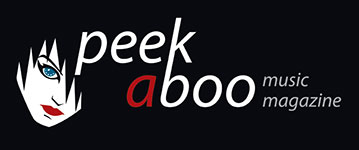 like this clip
---
PLANETDAMAGE
Hi Rez Lo Life
---
---
Video directed and edited by: Richard Besenczi (https://www.facebook.com/RichardBesen...).
Special thanks to Major Dániel and Richard Besenczi for the LED glasses (original idea by https://twitter.com/dekantsu).
Music, lyrics and vocals by Mariusz Bari (http://www.planetdamage.com/music/)
Mixing and mastering and additional producerly work by Krisztián Árvai of Black Nail Cabaret (https://www.facebook.com/bncband/).
'Hi Rez Lo Life' appears on the same-titled EP appearing on Jan 11th, 2019 on Black Pill Red Pill Records (https://blackpillredpill.com/).
WARNING: This video may potentially trigger seizures for people with photosensitive epilepsy. Viewer discretion is advised.
LYRICS
sitting on a rooftop with a gun
two clicks zone ninety nine kills done
floating on standby, fragmented in time
undoing my feed with the cache and the buffer and it's
HI REZ LO LIFE night city vibes
there's an ego to boost with a dozen retries
i'm a top class sniper building retreats
that's just damage control and some ammo cheats
hundred kills done, there's a whole lot more
devnulling my proof, such a media whore
got no need for engagement, i'm feeling good in my caves
you are up in the cloud, I've got my offline saves
this is a code red blip
an adrenaline flip
HI REZ LO LIFE night city vibes
there's an ego to boost with a dozen retries
i'm a top class sniper building retreats
that's just damage control and some ammo cheats
HI REZ LO LIFE on my mark
just a walk in the rain in a too dark park
all my filters are rich in a dopamine kick
turning you into junkies so why not suck my
low pass filters, hundred and ten
high pass filters, nine thousand ninety nine
easy run for the money got no body to hide
all my feeds unreal, just a plastic den to ride
this is a code black blip
an adrenaline flip
(16/01/2019)