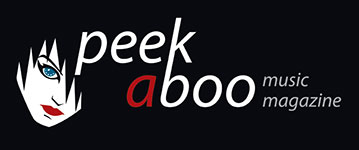 like this clip
---
TRUE ZEBRA
Connection is addiction
---
---
First song from the album IDIORHYTHMIC with TRUE ZEBRA.
Order CD: http://truezebra.bandcamp.com
Official site:
http://www.truezebra.com
Streaming:
http://www.truezebra.com/link
'Songs about the collapse of the self and the resulting disconnect with love.
The einzelgänger has two allegorical guides, Logistica (reason) and Thelemia (will or desire). When forced to choose, will he choose fulfillment of his sexual will over logic?
IDIORHYTHMIC: used of (1) monks that live separately, hold property, work individually in supporting themselves, and though members of a monastery supervised by an elected council are not under direct daily supervision or (2) of monasteries so organized'
TRUE ZEBRA:
An electronic einzelgänger moving the dark backbone of the soul with tension filled tight-grooves, industrial-esque rhythms and spookish melodies. Crossing the intersection at electro, wave, industrial and anti-pop. Stygian music from Belgium.
Written, recorded and produced on an Apple mac computer with Logic Pro X with hardware and software synths/plugins. Mixed itb ( in the box ). Recorded in 2018-19.
TRUE ZEBRA is a one man band.
Artwork and video by TRUE ZEBRA.
(19/09/2020)