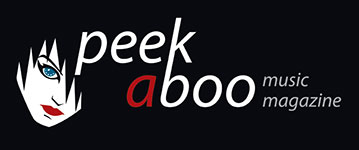 like this clip
---
AMMO
Rose + Crown
---
---
ROSE + CROWN is the first in a series of songs to be released under AMMO's label Mourning Sun Records. Rose + Crown is an original work written by AMMO and co-produced and recorded with drummer, Alex Posell of their former band Black Flamingo.
𝗔𝗠𝗠𝗢, born & raised in Los Angeles, CA is a rock and roll photographer, multi-instrumental musician, and songwriter who spent her youth ditching school in lieu of delving through bins at record stores and scouring the LA music and art scene in hopes of running into like-minds. Her distillate aesthetic can be described as ethereal shoegaze and dreamy alternative. Siouxsie, Dead Can Dance, Cranes, Cocteau Twins, and Enya, are all influences on AMMO's creations.
•:•.•:•.•:•:•:•:•:•:•:•☼LYRICS☼•:•.•:•.•:•:•:•:•:•:•:•
Rose and crown
And all those devil children
A dying host holding on no longer
Befriending death
Goodbye my lost, no longer I haunt
Flourishing souls
The end of the road is not far beyond
Dark Waters
A crime wave
A magic in all of us
Deaths and deaths come take me away
Why don't you be my brother?
Soul to soul our heroes have fallen
Can't you find a way out?
(05/08/2021)