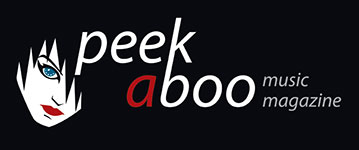 like this page

Add your own event for FREE HERE!
Or click HERE to add your flyer and support our work!

If you like to support our work and put your event even more in the spotlight, you can add your flyer for only €5/week (ex VAT/min 4 weeks). This will make your flyer pop-up in the online calendar list and thus draw more attention. Also, it be featured on our homepage, right column and shared through RSS feed on our Facebook page!
What are you waiting for!
ADVERTISING
Besides freely promoting your events through our online calendar (+ RSS feed to Facebook), you can support our work by advertising on our website as well as our quaterly printed magazine (10.000 copies).
A full color A6 in our printed issue costs only € 100 (+VAT) while an digital flyer on our hompage + calendar is already possible for as little as € 20 for 4 weeks online exposure to over 20.000 readers/month

Click here to read more about it.
Peek-a-boo is a free magazine!
Issued quarterly on 10.000 copies and distributed on the most relevant and interesting events, record stores, tattoo shops and alternative pubs in and outside Belgium!
Our website get's daily updated and gives you even more information on upcoming events as well as photo shoots, interviews and reviews.

Our distribution partners:
Belgium:
Aarschot: Porta Nigra
Antwerp + St-Niklaas: Body Beats Productions / De Casino
Brussels: Les Nuits Fantastique / Botanique
Ghent: Contact us
Hasselt: Gothville
Liege: Synthpop80.com / Patrice Horner
Louvain: Bunkerleute / Het Depot
Retie: Dark Balloon

Germany:
InfraRot Mail order
Out Of Line @ Various concerts & Festival
BodyBeats @ Various concerts & Festival
VOLUNTEERS (WE NEED YOU!)
In order to keep our site attractive and up-to-date, volunteers are much appreciated & always welcome.
If you like to distribute, write reviews or interview your idols, please contact us!
Writers (EN/NL/FR)
Editors (EN/NL/FR)
Translators (EN/NL/FR)