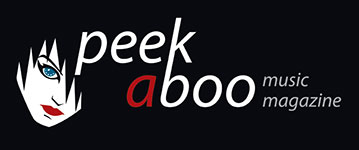 like this interview
---
ALEXA HUNTER(DISTURBED FURNITURE)
'Love or hate us, we are gonna kick out the jams while we still can!'
08/09/2019, Danil VOLOHOV
---
Disturbed Furniture is a good example of how somebody's music can pass the way through time, break up and survive. A few years ago, the notable New-York band reunited together for a series of shows. This year, Disturbed Furniture will present their next EP – first release since 1981. As somebody said to me once: "It's never too late to get back to something you did before". Disturbed Furniture is a living proof of that. Their music is still full of energy and that vibe that selected them from other bands of that era.
In the interview for "Peek-A-Boo" magazine Alexa Hunter – lead singer of Disturbed Furniture told us about getting back to the roots and punk-rock of the 70's, about writing process and future plans, about upcoming shows and "Continuous Pleasures" EP.
Officially, you reunited a few years ago. This happened after the breakup of Disturbed Furniture. Could you please tell me how everything came up with this ?
In 2016, I was invited to participate in a show at the Museum of Modern Art in New York City celebrating the art works, (film, video, musical, visual), of the late 70's early 80's East Village art scene centered around a particular club that I was part of called Club 57.
The museum ended up acquiring my band's old music videos from that period - very rare, only screened once videos - and also ended up putting our band's one 45" cover on the wall for the show. Club 57 has now reached legendary status because some of its members became art gods, (Jean Michel Basquiat and Keith Haring). It was essentially my living room during those early years. It was a church basement where anything seemed possible: being a visual artist or starting a rock band.
The show at MoMa inspired me to reunite with former members of the band (after a mere 35 year hiatus) who I tracked down in NYC; I live in California. One thing led to another, and we ended up doing 5 shows over 2 years.
There are lots of examples when bands reunite to perform an anniversary tour. Scratch Acid, The Replacements, The Pogues, for example. Your new record – "Continuous Pleasures" is coming out soon. Have you thought about recording an album after you reunited or everything came up accidentally ?
It was organic, not accidental. We rehearsed and played together during the last 2 years and the music felt relevant and sounded good. I'd always dreamed of making a full LP of DF music, and just a few weeks before I was flying back home to L.A. (this was about a year ago), I told my bandmates that we were going into a small analog studio in Brooklyn. It was time!
As far as I know "Continuous Pleasures" will be an EP. So should we expect a full-length album after that ?
I certainly hope so. If the response is strong, then a full LP, absolutely! My bandmates and I have certainly amassed a fair amount of music in the intervening years and it would be lovely to put out more of it.
It's interesting to speak with you about your feeling of being on stage. After all these years, do you have the same chemistry or with all the new difficulties it tastes even better than it was back in the days ?
There's a certain freedom that comes at this age. You just don't give a s*** about the judgement of the audience. The fear has dissipated. The chemistry is solid. Mick and Jorge and I really play better now than we did 35 years ago. Everyone seems more comfortable in their own skins. I've been looking at old videos (we will be releasing some on YouTube soon, including a 1981 show at the Peppermint Lounge), and as cute as we were back then, there was visible restraint in our performances, a bit of visible fear.
How did it feel, when you finally got back together and started creating something again ?
It felt oddly natural. Unforced. We've matured musically, so even if we're playing some of the same songs, they are being played with more weight: the weight of having survived; the weight of having lived through various careers that weren't your first choice; the weight of marriages, divorces, children. And remember, because of AIDS and drug addiction, we lost a lot of our comrades. That is a weight in our hearts. In fact, we lost one of our former guitarists just last year because of a long struggle with drug addiction.
Communication is easier now. I was always challenged by being the female front person in a male dominated world. Things have improved for women. There are so many more women now fronting bands, playing in bands, writing.
I think it would be logically right to continue with the question about the formation of Disturbed Furniture. But let me ask you first, how do you remember New York of those days and the very first steps of Disturbed Furniture ?
I met Tony Zebe, our bass player, at the Mudd Club, where I was both working and hanging out practically every night in 1979. He was a regular and was quite focused on getting our idea to start a band going. I was already performing with a collective of women called The Pack (with Animal X and Lisa Christine and various others), finding my voice, honing performance skills and singing back-up for a band, (Mande Dahl), but knew I wanted my own. And Tony Zebe was super hungry to move forward with me. I had some songs. He was learning bass. We liked some of the same music, (the Clash, Madness, Joy Division), and there were constantly amazing shows at the Mudd Club which helped inspire us: Junior Walker, Marianne Faithfull, the B52's. It was an intimate room, the Mudd; it wasn't that hard to get close to the stage, be up close and personal with some remarkable performers and observe them carefully.
So I booked a little slot to play at Club 57 on a night of Dada performances. Club 57 was not exactly a rock club. The PA was very basic. I think we had a couple of little amps. No drums. Tony and I worked up 3 songs, found a guitarist and we were off. It took more time and more songs before we actually got a name and started rehearsing regularly and getting gigs at real rock clubs.
Luckily we found an astonishingly good drummer and an excellent lead guitarist. They were both in the band The Nothing which was barely keeping it together….many drugs keeping them from flourishing. So I ended up filching those 2 essential ingredients and officially formed the band in 1980 with Tony on bass, Mick Oakleaf on drums, Phil Schoenfelt on lead guitar, and Stephanie Hameon on rhythm guitar.
At that point your band was a part of the underground musical scene. Could you please tell me where you played your first shows and how it was ?
The first show with the full band was at a little club in the West Village called Trude Heller's. Not a hip place, but they were willing to give us a shot. We made $46 dollars for our first gig. That was exciting. It snowballed from there. Because I was practically living in the cool clubs of the day, sometimes working in them as a bartender or door person, I had good access to the people booking the bands. So I got pretty good at 'managing' in that regard. We were truly in the DIY spirit of the day.
I found its quite hard to describe your sound. I guess because punk-rock of those days was quite various. From one hand you had bands like Ramones and Dead Boys. From the other – there were such artists as Blondie and Pere Ubu. How did you get to this combination of sounds ?
My tastes have always been eclectic. I would be bored to just play traditional rock and roll or 3 chord punk rock songs (though we had a few of those and in fact have one on the new record from the old days that is surprisingly fun). I was influenced by 1940's music, my parents' records, Sinatra and Piaf and Ella, Westside Story, lounge-y jazz, and female singers of a certain variety, as well as British pop, and Blues. When i was a teenager, my guitar teacher taught me real good finger picking Blues. So many influences so it's hard to say our music is just rock and roll; hard to categorize. Is it indie? Yes. Is it alternative? I don't know; some of it - yes. Can you hear a little jazzy strains running through some of the songs? Yes! As for the post-punk label, sure. Labels can be good in solidifying your 'brand' but they are also limiting.
Since you started your career you got the reputation of the band that could mix together very different elements. Richard Fontina in this article for Village Voice wrote that in your creativity you united "elements of country & western, surf music, R&B and perhaps a touch of calypso". But is there any secret ? How to unite so many elements musically into one form ?
It wasn't a conscious choice to unite such disparate elements into one form. It was more like we wrote and played music that we liked and were curious to explore. We weren't thinking it through so far; it was just fun to try a little reggae, and then do a Gothic ballad. I guess the unification of sound comes from one particular singer, that would be me. But also, you know the lead guitar's sound tends to have an identifiable sound, as does the drummer.
What do you think about writing a song and where does the process start from ?
Most of my work starts from the words. I always have paper and pen ready wherever I am; always there is a notebook in my bag. But I don't always have my guitar or piano within reach. Sometimes a fragment of a melody gets me going. Most of the music I listen to now is while driving (the inevitable and unenviable life in L.A.), so sometimes I'll hear a song and start riffing on part of that and grab my phone and record a bit of the vocal jam and from that will emerge a new melody.
During these years, all of you continued to work in the musical industry. Each of you has been working as composer and focused on different production parts of work. So let me ask you, in what way did your individual experience change the way you work ? In comparison with how it was back then.
I don't remember exactly how it worked before. I know that it's challenging living 3000 miles away from Mick and Jorge. So when we do meet up, we usually have to smash together our ideas pretty quickly. I can't answer for Mick and Jorge and what their processes are, but I can tell you they both are amazingly diligent with their various projects and I feel very lucky to have them back in my life working on this project.
You will present your new material on August 9th…I think, at "The Mint" club. What do you expect from it and what should we expect visiting this show ?
Actually the Mint is August 21st. And the official release date is now August 23rd though Spotify will be ready sooner and the CD will be too. I expect a tight set with nuance. We're older, wiser, and more seasoned musically. Maybe more confident. Again it's the I don't give a f*** anymore. Love or hate us, we are gonna kick out the jams while we still can.
Danil VOLOHOV
08/09/2019
---