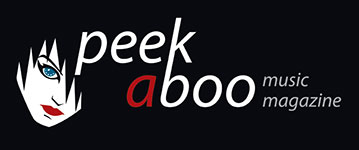 like this interview
---
CLAN OF XYMOX
Each song has a memory for me, like a photobook.
13/02/2012, Didier BECU
photos: © Marquis(pi)X
---
In a couple of months Gent will see the huge Rewind-Festival and one of the bands that will be featured then are Clan Of Xymox. Since we gave birth to this mighty zine we interviewed those gothfathers three times, and now it was time to ask Ronny some unusual questions, with unusual answers of course!
Hello Ronny. Please tell us in all honesty. If you released Subsequent Pleasures, would you ever have thought that in 2012 Clan Of Xymox still would exist?
Absolutely not! This little EP was something of a learning experience how to release a record and how to do everything yourself. What I did notice was that there was a lot of interest abroad in this EP so it gave me confidence to carry on. I never would think that far ahead, it kind of frightens me having to think about life too much ahead in time.
I guess it also has a lot to do with the eternal love for music. Do you think music can control your life?
Ha, actually music controls my life constantly. Without it I would have no clue what to do in my life so I let music guide me where ever it wants to bring me. So far I always liked the results.
And still music changed a lot. I mean you were a 4-AD artist and that was a label that was collected. Thirty years later we only see downloads around us, what do you think from this evolution?
There are no record labels anymore with a following such as in those days. A lot of labels spread the musical spectrum as much as possible so they are not too dependent on trends and movements. In the 80's it was more a hobby of labels to sign bands they liked and got successful with that.
I know it's a silly question but still... Does Ronny Moorings sometimes think to put on "Medusa" in his living room?
I rarely play music in my living room. The only tracks I play of myself are the tracks I am working on.
I think your music evolved as well. Sometimes I tend to think that it was a more dark direction you choose, not?
Yes, that suits me the best.
You've been living in the centre of goth, Leipzig. Do you think the scene has changed a lot? Some say it's a dying breed.
Yes, I have heard that so many times, people dismissing the scene. So far it's still alive and always gets its head up again. I am not worried about the scene because so far it survived it all.
I know it's been quiet a busy year for you and Mojca, but is a new cd coming out soon?
I am working on something special at the moment, but mum's the word :-)
I guess the birth of your child has changed your life a lot, not?
It did not change my life, but added something valuable to it. I still do the same things as I did but sometimes I have to give my planning a bit more consideration. I do think my life has more meaning now and I really mean that!
Talking about babies, what's your fave Xymox-song of all time and why.
I can't tell. Each song has a memory for me so all are important in my life, lt's almost like a photo book, each picture will tell a story and you would not want to be without that experience.
A Xymox-album always has an instrumental track. Somewhere it's perfect music for a soundtrack. If you ever could compose a soundtrack from a movie which one would it be?
Well, David Fincher just used my song "In Your Arms Again" of the latest album "Darkest Hour" in his movie "The Girl With The Dragon Tattoo". So I am extremely pleased about that. I can imagine more songs of mine in films so I hope there will be more to come :-)
You covered Heroes by Bowie. You should know by now that you're mine, does Ronny Moorings have heroes?
Yes, Bowie has been a sort of hero throughout my life, an artist I admire very much, although he also made a lot of music I did not enjoy I appreciate his role and endurance as a musician.
I lost the count how many times I saw you but I guess it must be over 50 times by now, but still I had the impression that last year at Shadowplayfestival was something really special, not?
Wow, 50 times ! Yes, the Shadowplay festival I liked a lot, also because during our show Peter Hook of Joy Division stood beside the stage nodding his head and feet to our music. That is an extra motivation you do not get each time with a concert. The audience was fantastic in Belgium and is always really good to us!
You soon will be in Gent for the Re-Wind Festival. What can we expect?
Mmm, let's see… hopefully an extra dimension!
Just because we want to know, what does Ronny Moorings think from Peek-A-Boo magazine?
A most excellent and informative online magazine! Love it !
Best wishes,
Ronny
Didier BECU
13/02/2012
---