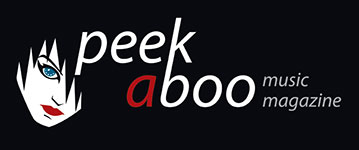 like this interview
---
COLIN EDWIN (PORCUPINE TREE, O.R.K, METALLIC TASTE OF BLOOD,...)
'I've always been keen to do everything live, as much as possible!'
17/04/2020, Danil VOLOHOV
---
For lots of reasons we can call Porcupine Tree a quite interesting band. At that point, when the band started their career, musical formats and styles started to deform. Apart from alternative rock, Seattle sound and post-hardcore, the decade also brought some sound changes. Colin Edwin's major sources of inspiration come from the 80's and classical music. That makes him and his style so organic. On one hand, there are quite well-known works of Porcupine Tree and his current project – O.R.k. On the other hand, numerous collaborations of Colin. Such as Metallic Taste Of Blood. Quite heavy and with it, combining the features of his unique style.
In the interview for Peek-A-Boo Magazine, Colin Edwin told us about songwriting and his first musical experiences, about O.R.K and his first solo-record "Infinite Regress", about collaboration work and live-shows.
One of the key features of "Infinite Regress" is that you put your stress on different sound structures, exploring the abilities of sounds themselves. What was your idea behind that record and in what way your approaches to writing those songs differed in comparison with your previous works ?
After working on some loose structures and ideas, I seemed to have made a set of material that shared a distinct atmosphere, so I basically continued developing it in the same direction. I limited myself to a small set of "tools", a lot of the atmospheric and keyboard type sounds are actually made on the bass using various effects pedals and the ebow. Once I had invited Rob Peck to add his vocals, it was obvious to me that he'd interpreted the musical content with almost the exact same moods I'd imagined, he sang to mostly completed instrumentals, so I changed very little after he had finished. The lyrical themes seemed to be already embedded in the ideas I presented him. There were also a few happy accidents I purposely kept, for example due to a misunderstanding during a file transfer, it turned out Rob had somehow completely changed the speed and pitch of one song, but the result was so fitting, I didn't change it. Overall, I wanted to keep the overall sound very spacious, almost grainy, and simplistic but also multilayered and with as direct a link to the subconscious as possible. There are a few sounds which are deliberately hard to identify, or perhaps they are used in an unexpected way....I can't give that information away though, it would ruin the effect! But anyway, the visual equivalent of the sounds would be to imagine that you are staring at an old photograph which is slightly out of focus, and which also doesn't quite match the picture you have in your memory, it keeps you looking and leaves you a little puzzled.
Starting with self-titled track and finishing with such songs as "Mirror City" it seems like the whole record is a certain journey through the depth of human feelings. And the coloring of the record is pretty interesting. Something "in between" day and night, I'd say. So can you say that the general mood reflected your mood on a certain part of your career or these were just the things you'd like to explore as composer?
Most of the time I spent working on this album was between midnight and 3 or 4 am, so it clearly came out in the music! I often find it very inspirational working in the dead of night, as it can often feel very clear...it's almost as if when the majority of the world is asleep, the air is empty somehow and I can focus better. More generally, it can be really interesting visiting a city in the middle of the night, or in the very early morning, as you can walk freely around places that are choked with people at any other time. I have had some special moments at times like this and Mirror City is an attempt to distil this feeling, walking around the glassy business district of London in the early hours, before the workers all arrive, the day yet to unfold. But it could be anywhere, as a jetlagged musician I've wandered around cities all over the world at times when everything is shut and I've no idea where I am going. I have had, for some time now, a strong underlying feeling of unease around mobile technology, and Rob's lyrics for the title track really put that into focus for me, and "Hell Within Your Hands" is actually based around the love/hate we have with our smartphones, there's a real darkside to the all pervasive surveillance and the addictive quality of engagement with the devices most of us use unthinkingly. I am big fan of the here and now, and it's the job of very powerful people to convince us all there is something better on the other side of a screen and to keep us clicking. "Memory Ritual" and "Under the Lens" both explore the inaccuracies of memories, on a personal and also collective level. It seems much harder to disconnect from the past these days as almost everything had been made available online, but it hasn't made us remember any better.....probably the opposite. I'd argue that nostalgia is actually a kind of collective amnesia.
How do you remember your first musical experiences ? What was the first music you discovered by yourself ?
Well, I grew up in a very musical household. I had two older sisters and an older brother. My father played jazz-guitar so I grew up surrounded by lots of different types of music. My sisters also had a very good record-collection at that time - late 70's-stuff. Everything from The Stranglers to the disco music of the day. There was some pop-music as well! My older brother would study classical guitar quite heavily. So I used to hear a lot of baroque era-stuff, and of course, all the other classical guitar repertoire. Then my dad was huge listener of Oscar Peterson. So I never had any shortage of input on the music level ( laughs ). I gravitated towards just the pop-music of the day, initially. But interestingly, as a bass-player – it was an era of very-very upfront bass-lines. I remember one of the first records I bought as a young kid was by Madness the ska-band. Ska…It's very-very upfront with the bass. So I guess, the bass kind got into my consciousness quite early on. The bass guitar – the register, the sounds and melodic possibilities of it. If you fast-forward to the 90's – bass-playing wasn't so upfront. It was much more background in a lot of music. So it hit me at that time, I guess, and I gravitated towards the bass-guitar, and later the double bass.
You've never been a fan of talking about your influences, saying that for you, chemical reaction and interaction is more important. What helps you to sort out that this person is "your person" and you could create something together ?
There's a little bit of trial and error. I haven't had successful results with everybody. But I learnt early on, as a bass-player that you need a context and that usually means finding somebody to play with. That's my primary focus, I'm always interested if someone hears me on what they do. That's a good start – someone comes to me, and says: "Would you be interested in this…?"..it means they have an idea about what I do. From my point of view, I'm quite open about stuff. So if somebody approaches me or I have an idea I where could fit in somebody's else approach, I'll try and connect…But I have really-really good results and I'm happy about all stuff that comes out and that I've managed to do with other people. I find working with other people much easier than working on my own. But there's a few occasions…where early on, I discover that maybe we're just not such good fit ( laughs ). I like to be in a situation where I come up with the things I wouldn't have thought of myself. Perhaps because somebody else is encouraging me, or we encouraging each other…It's a tricky thing to explain. It's sort of natural really. It's not something you'd want to analyze.
With your current project – O.R.k, you just released a new album – "Ramagehead". Could you please tell me a little bit about the band and the record itself ?
It's our third album…Actually, I've known Lorenzo Esposito Fornasari, the singer, for quite a long time. We first met in 2012. He said to me, in a very vague way, "Maybe we should so something together ?". I first knew him through a mutual friend of ours - Eraldo Bernocchi, with whom I was working at that time on the first Metallic Taste of Blood record. So I guess, Lorenzo had heard Metallic Taste Of Blood and he liked it! He knew Eraldo and he knew that I knew Eraldo. It was kind of just a vague possibility to do something. Years later, Eraldo and Lorenzo had a band called – Obake. And Obake it seemed, had a few troubles keeping bass players ( laughs ) They started with Massimo Pupillo from Zu and then somebody else. Trevor Dunn actually did a tour with them at one point. I don't know why, but eventually they got to do their second album when they asked me to play on it. I was really happy to do it! I thought it was really interesting. It was a super heavy project. But I really liked what Lorenzo did. I knew Eraldo so I thought it would be interesting and cool. That album "Mutations" led to me going on tour with them. We did a couple of European tours. Small clubs and stuff. Later, we did a third album "Draugr". Around that time, Lorenzo said to me: "I got this project I'm starting with a guitar-player - Carmelo Pipitone" – who I didn't know at all. But Carmelo had been quite successful in Italy with the band he played in for years called - Marta Sui Tubi. The first thing Lorenzo played me – the track called – "Pyre" , which they'd been working on together. "We started this track, would you like to play on it ? And just see how it goes…" - I immediately thought that it was a really great piece. Straight away I could hear that Carmelo is a really interesting player. Even though I really didn't know him. We started doing the first album, remotely, in our own places. Me in the UK and the others in Italy. Eventually, we needed to decide about having a drummer. LEF suggested Pat [Mastelotto]. I knew Pat 'cause we've been involved in a few things together, and also Pat had toured with Stick Men opening for Porcupine Tree. Of course. Pat's got an illustrious history as a drummer so, I thought Pat would be an interesting choice if he had the time, which I didn't think he would have. "But we'll ask him anyway!" - Fortunately, Pat was really positive, really enthusiastic about it. He said: "I can't do it now, but if you'll wait for me – I'll do it!" So we did! And of course, inevitably having Pat on our first record we got offers to do some shows. So that was quite exciting 'cause we made a record together, but we hadn't been in the same room together at any point, which is not that uncommon, actually ( laughs ). We only had a couple of days rehearsal before we first played live…I think we had a couple of weeks of gigs booked. So it was a little bit challenging. We were wondering how we're gonna make the band work live. But anyway, fast-forward and it definately exceeded our expectations. We had a lot of interest in that first record, and we managed to do some really good shows. There was undeniably a chemistry between the four of us. So we just carried on, basically from that point. We made a second record, a year or so later and "Ramagehead" is the third one which has had a lot more interest. We've gone from my label - which is a pretty small label. To Kscope. Which is also independent, but it's certainly a lot bigger than my label. I don't have a staff of course. It's just me, putting stuff out. And Rarenoise, who released our second album "Soul of an Octopus" is just really a couple of guys. Kscope have been able to push us a little bit further in public eye, so we've had a bit more profile with this record. Plus, we've had more gigs at this point…and also some high profile help from Adam Jones who designed the album cover and of course Serj Tankian collaborating on a track.
As far as I know now you started working on a next record. How do you see this album?
Well, the next one…we've done three records since 2015, which is very prolific considering that we're all on different continents. With this fourth one, I'm quite happy to spend a bit more time on it. I think "Ramagehead" was really a distillation of all the best ideas we've had so far. We've got sort of challenge for our next album. But I think we'll do it. It's gonna be a little bit more focused than other three, if you like. Following up is a bit of a challenge sometimes. Coming up with more ideas, and trying to make it more exciting and better developed then anything we've done before. But yeah, that's what we're gonna do. I'm going to Italy next month to do some more writing with Carmelo and LEF, and Pat will be able to contribute once he's got a bit more time off from King Crimson.
In one of your interviews you said that with this band you did a lot of composing work and also wrote the lyrics. When did you really start doing this? When did you feel as a songwriter ?
Well, I used to write lyrics years and years ago. I was co-writer in a band I had with a guitarist-singer-songwriter guy. This was years and years ago. But, I kind of let it drift off, all that side of it. I just concentrated on bass-playing and rhythm programming and using and developing the skills I had in different contexts. So, I've always been a co-writer. With Porcupine Tree, there were some co-writes of mine. Over the years I've been a co-writer with other a lot of people as well. But I really got into sort of developing my own compositional ideas and stuff once I got my own studio space, as composition is a great vehicle for learning. The whole thing is connected – I don't separate anything. If you're playing a bass-line in somebody else's song – you're still composing a line, if you like. It's good to find elements from things that interest me and then build my own thing. At some point, maybe I'll get somebody else involved and maybe it will end up as a co-write. Or maybe nobody else will be involved and I'll just develop it myself, as far as I can go. But yeah, I guess, I've never referred myself as a composer…but I suppose I am ( laughs ). As far as writing lyrics – it's an interest of mine that I had years ago, but I just let it drop. I didn't take it any further, 'cause although I love language (I've done some spoken word on my solo albums) I'm not a vocalist. So I've been encouraged to sing…LEF actually encouraged me started doing backing vocals with Obake and I really enjoyed that! On the first and second album Lorenzo was doing this sort of wordless vocal style. It's completely no-language. Except the language you'd choose to hear in your mind ( laughs ). But he really wanted, especially with the third record, to actually have lyrics and to sing in English. So he encouraged me to do a lot of writing for that. As it was kind of interest of mine, anyway, so I've taken it a bit more seriously in a last few years. So with O.R.k, I'm involved in the actual songwriting, the lyrics, the scan of the words, arrangements of the songs, much more than in the past. I've been very happy to do it, it's enjoyable.
As for me, bass-guitar always was a sort of uniting element. Which from one hand deals with rhythmical structures, and rom another adds moodiness. And creates the vibes of a song. When you write something, do you try to distance yourself from being a bass-player?
Well, I do try think sort of dispassionately. Because, in a sense you're sort of carving out something that's waiting to be discovered…in a way. It's kind of an abstract thing, but I'm not thinking about the bass specifically. I'm thinking about making it integral with everything else. That for me is a key-thing for how the music should work. If you can't imagine anything else bass wise in the piece of music, then the bass-part is probably the right one. It could be something super-simple and super direct, or it could be something more complex and developed. But the main concern is that it's integral…to me I've usually made the right decisions then. It's not connected with your ego on the instrument, if you like ( laughs ) but, it's connected with hearing an overall picture. I'm quite sensitive towards levels of frequency in a piece of music. There has to be…usually, not every time, sort of a balanced spectrum of frequencies. You have to sometimes rearrange or add to whatever might be there already. It can be could be percussion, or feedback. Or whatever it is. But create a balance in the whole picture. Creating recorded music is about painting a static picture, because it can't be changed. So it's up to you to make it interesting for someone who's gonna listen to it repeatedly, and keep them interested in a way that every time they hear it, there's a depth to it, or that there's something else that keeps drawing them back. That's kind of a goal. But it changes as well. When you go and play the piece of music live – you've moved on from the records, and you're expressing it in a live environment. Your relationship to the music has changed. Because you're playing it over and over again. I've always been about passionate about live music. Especially with O.R.k. The records are just starting point! Because, live – there's a bit of improvisation, there's always a bit of "in-a-moment-stuff" that happens and an opportunity to develop and discover something else about what was on the album.
With Porcupine Tree, it seems that with each release you've been trying to find something new. Some new combination of things. But sometimes completely different. Like with "The Sky Moves Sideways". Can you say that it was a sort of philosophy for Porcupine Tree ?
I think, the key to any band, Porcupine Tree or anybody, is that it's made up of the personalities who are are in it. The fact is that in both lineups of Porcupine Tree – with Gavin [Harrison] or drums, or with Chris [Maitland] on drums, we were all four very curious and exploratory musicians. We were always keen to explore the framework of the band. There are two types of bands…one good example would be Slayer. I went to see Slayer a few years ago. Everything they did – they could have done on their first record. It wasn't that different, they hadn't really moved on. But at the same time, if you want see Slayer type of music – they're the best to do it! They're the best band playing Slayer-music ( laughs ). So that's fine. But other bands are different. They change as time goes on. They have different relations with each other. Different things happen to them which they absorb, and the format of the music changes because the musicians are curious to try different ideas. So I think Porcupine Tree was definitely the second type. We weren't gonna reproduce the same album over and over again. That was never gonna happen. It was always about developing and finding something else.
Speaking in terms of "Signify" at that period of time Porcupine Tree became a real band. As you've been noticing for a number of times. How do you remember the work on "Signify" and that period in your creativity ?
By the time we got to do that record, we've done quite a few gigs. The first album doesn't really count – that was Steve in his bedroom. The second album "Up the Downstair" – Richard [Barbieri] and I were involved just on a guest-basis on a couple of tracks. Then "The Sky Moves Sideways" was something Steve was working on when as the band first started. By the time we got together for the first gigs, he kind of half-done it. I think maybe Chris didn't even play on it as it was all drum-machines, at that time. But, when we got to "Signify", which was a year or so, or year and half later – we'd done some gigs and it was obvious we sort of had a chemistry. From the moment we first got together we had a chemistry in the way we played together, So Signify was a more of a reflection of the way we developed the music together a little bit more. Which gives it a much wider flavor and a much more interesting texture than the previous records. But I have to say – yeah, the other day, I was listening to the very first gig…and it's kind of amazing! It sounds as if we arrived fully-formed ( laughs ). We'd only met all together briefly…I knew Steve, of course, but I didn't know Chris and I didn't know Richard. So we only actually rehearsed together for a week before that first gig. I still think that's kind of amazing.
You said once that playing live gets you out of the studio and forces you to play differently. Can you say that life-performance for you is a part of creative process ?
Definitely! Definitely! I've always been keen to do everything live, as much as possible. I'm happy to say that pretty much everything I've done, all the recording projects, I've been able to play as live-gigs. Even though there was perhaps just one gig, or just a couple of shows or something. It's always been about that, ultimately for me. Because, I think that most of what I do translates really well in a live-context, and playing live really brings music to life. People playing to people. As much as I love constructing stuff on computers in a studio-situation…like everyone else, I'm getting more and more into computer work these days. As much as it's great to record, it's kind of point of interest to me, to make something that's real, to play in front of an audience. So that's been a really important part of everything. Even things that might seem quite unlikely, I've managed to do live. It's really a focus, and it really helps develop the music when you go and do it live. That was the big lesson from Porcupine Tree. It was never a live thing in the beginning. But we made it into a live band with a great reputation, it worked really-really well and it carried from that. So there's always something in the back of my mind, I'm always thinking at some point: "How can we do this live ?" ( laughs ).
It seems that as a band you never wanted to be classified in any ways. And I guess this had an impact on you all the time. But at that period of time, you started getting into a certain "dark" and "heavier" side of things. With such songs as "Even Less", "Blackest Eyes", "Shallow" even "Way Out Of Here" – and with all these cases, were there some sorts of directions you wanted to explore or creative directions you used to make in order to bring a certain contiguity to the records?
I liked the early-psychedelic Porcupine Tree stuff, but I always had an interest in heavier music…and eventually Steve had an interest in writing more in that direction. So I was happy to go along with it. I encouraged him, I was really enthusiastic about that. We started playing a lot of heavy-rock festivals and I used to worry, actually, that it wasn't really heavy enough ( laughs ). I thought: "They're gonna hate us!" But actually, there was never a negative reaction. We always went down very well. It was then I realized that heavy people are often quite open minded, even though you might not think so. But the heavier more metal direction was another way of blending the elements of the band, I guess. It made it unique in a way that Richard wasn't a keyboard player in conventional way. He's more a like sound designer. So we had quite unique thing, without really trying. It's just the way everybody got into this slightly different format. It wasn't really discussed that much. We never really discussed things a lot at all, so it was quite natural in a way.
How did these sound changes reflect on your play ?
I abandoned the fretless bass for a few years because it didn't always fit so well in the context of the heavier music. Then I was encouraged to play with a pick. Which was something I was dragged, kicking and screaming into. I didn't really wanna do it at all. But I learnt how to, and I'm happy with the good and positive development I got ( laughs ). Another thing I experimented with was downtuning. This was around the time as Steve was doing Drop-C tuning for some of the songs. I got myself a four-string bass which I set it up like the bottom 4 of a 5 strings but lower. Around the same time, co-incidentally, I was jamming together with a couple of friends of mine on a regular basis. They were really into metal. The guitar player and friend of mine – Rob, was really interested in downtuning his guitar as much as he could. So we would both downtune really quite extreme. But then, years later, Obake was a fantastic context, because I just played downtuned bass exclusively to fit Eraldo Bernocchi's baritone guitar. So through all that I found a new thing for me, miles away from the fretless bass. Playing downtuned bass with a pick almost in a doom metal band. Sometimes when you start something new, you don't know where you're going. But that was quite cool. I can look back on it and think: "Yeah! That was definitely a big change for me!"
I can't but notice another interesting project of yours – Metallic Taste Of Blood, which is quite interesting because of this broad mix. A certain heaviness and prog-rock-sounding. But with this band, how did you get to this combination of things ? Or everything was more based on your background ?
Metallic Taste Of Blood was one of the first things I did after Porcupine Tree stopped. I went to Italy and started working with Eraldo Bernocchi. I had a sort of "sketchbook" of riffs and bass-lines of things to start. The first thing I noticed with Eraldo – he'd do exact opposite of what I thought he would do. So where I imagined perhaps a heavy riff – he'd do some ambient guitar thing. Where I imagined a mellow ambient thing – he'd come with up with a heavy riff. So he was always pushing things in unexpected directions. Eraldo suggested Balázs Pándi on drums for the first record, and Balázs did a great job! I was really impressed with the sound and the approach he had. And then, we were split about whether to have vocals, or make to it an instrumental band…but when we got Jamie Saft involved, what Jamie did was really stunning to me. It was really different, and there was no need for vocals.
I'm really proud of that first record because it's almost…random, in a way. But, the ideas hang together really, really well. I think the impact of Jamie really made it special. 'Cause he does everything from this beautiful, textural piano stuff and then he does some totally brutal synth things as well. We ended up with something quite experimental and very different. We also managed to do it live and it was fantastic in a live-context as well! The second record was a bit different because we changed the line up again. Eraldo and I decided to see if we could make it work as a trio. We had Ted Parsons on drums, instead of Balázs. Ted has a completely different approach. He's much more restrained then Balázs and much more focused. So we ended up with a sort of more…direct record. It's a bit more rock and a bit less experimental, I think. But I still like them – both these records. And I talked with Eraldo that we should do the third one. But we'll see ( laughs )! I'm still working with Eraldo on various things.
As far as I know, now Eraldo and you already started working on something... Could you please tell me a little bit about this project and coming album ?
Well, this is gonna be another instrumental record. With myself and Eraldo and Tomas Järmyr from Motorpsycho on drums. We've had some very unique input – Eraldo had already been working with Gareth Davis who's a marvelous bass-clarinet player. The bass-clarinet is a fascinating instrument to me! It has a beautiful sound and Gareth is very experimental with it. He uses a lot of effects and he's got a lot of different techniques – he's a serious player! But he wants to use it in a different kind of context. We got to jam about a year ago, and we decided that we'd try and make a record together. So earlier on this summer we all met up in London, and we basically started the process off with a lot of live-recordings and improvisations. From now, it's a case of developing it further, editing and refining. I think it'll be something quite surprising. Most people would think: "Bass-clarinet ?!"(laughs)
In your discography there are lots of releases you used to work on as collaborator. Which is quite different than playing in a band with a certain lineup which Porcupine Tree was. So could you please tell me, what were the reasons for you to start working in this direction ?
I had a very specific role for a long time in Porcupine Tree – being the bass-player, sometime co-writer and part of the team. The first thing I did afterwards – to work with Eraldo Bernocchi which led to Metallic Taste Of Blood, was a completely different story. I also connected with a guitar-player from America called Jon Durant. He basically hired me to come over to America and play on his solo-record. Which was a part of live-in-a-studio set up. But that was an interesting thing, because, when I started working with Jon, we had a really immediate musical connection. About a year after we did the first record, Jon and I started working together more as a collaborators. So I wasn't a hired guy on his solo-record anymore. I became an equal contributor to what we were making together. Those two experiences – working with Jon and working with Eraldo, really gave me the confidence and the insight that I had the ability to do much more in that way. It was also something I really enjoyed. I don't really go looking for things, but when they come to me – they're usually successful, artistically and musically if not commercially. I should also point out that for a long time I had a collaborative project called Ex-Wise Heads with Geoff Leigh – a fantastic improviser, flute-player, saxophone player. And Geoff and I…we never really got to do it live much but we had a really creatively successful partnership. So ultimately, that of course led to some new things. As well as two of us, working together and building things together. Having our own strengths and things overlapping. That's carried on to everything else, even things that might seem a little bit unlikely… Twinscapes, which is the project I did with Lorenzo Feliciati – who is another bass-player. For me, it was a great connection to make because Lorenzo is not only a great bass-player but he's also got a lot of the same influences as I have. We like a lot of the same things but we come from very different backgrounds. Even so, we have a big area were we overlap, and a big area where we're completely different from each other. We have different strengths. So the two of us together was a great combination.. Because you have these different strengths you come up with something unique together, something which you wouldn't come up with on your own. That's really what's about for me.
In connection with the release of your solo-record I think it would be logically right to ask you - how does it feel to be a solo-artist ?
I have a great appreciation for the input of the others involved, they all added something unique, powerful and I do find collaborating much easier then working solo where I have to make all the decisions, but I think it's all part of an ongoing process now. Everything feeds everything else and so it's probably been healthy in this case for me to limit the input of others as much as I have. It is said that 9/10ths of good production is making decisions, so it can only help in the long run!
During these years you've been exploring many different venues and styles. With different artists or as co-writer/collaborator. With Burnt Belief you also started getting into production side of things, more than on any of your previous releases. So let me ask you, how do you see the record you'd like to record ?
I don't know the answer to that ( laughs )! Because, for me, it's also about being surprised. The fact is when you're working with people that are bringing something out of your hat you hadn't thought of before, then you're coming up with something unique. That's as exciting to me as anything else, really, and of course interesting as well! You can't foresee that you'd get a particular result. I've played you some of the tracks I've done with Inna Kovtun from Kiev. She comes from a totally different background to me, and she's from a very different country. When I first met her, she didn't speak any English. So it was all about just hearing the vocal parts she brought to me and doing something with it. Initially, I would never have thought I would be able to do something like that. But I got into it…the voice was something really compelling to me. The sound, the harmonies were completely new for me, different from anything I'd ever worked with before. I think that we've got a very interesting result and I'm really happy with it, but the result was completely unpredictable. When I first started working with Inna, I had no idea what she made of it, or what the other people in her vocal group made of it. I thought maybe they didn't like it…(laughs)! But actually, they loved it.
For me, playing music it's not just getting together with a bunch of people with the same background as me. With a similar record-collection and similar influences – that's pointless. You wanna explore things, and create something from within yourself that you didn't know you'd be capable of. I think, that's the key to it, really.
Danil VOLOHOV
17/04/2020
---