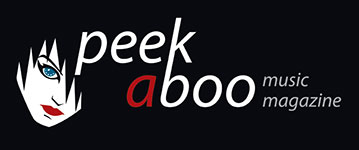 like this interview
---
JOHN HASSALL(THE LIBERTINES,THE APRIL RAINERS)
'I'm trying to write for everybody!'
23/09/2019, Danil VOLOHOV
---
For the first time, I heard about John Hassall when "Up The Bracket" came out. At that point, musical landscape had been passing through a certain restoration, that would lately be called "post-punk revival". In their creativity, The Libertines united raw energy of punk-rock, jazz-beats and catchy tunes of 60's. Later on, John continued his career following the esthetics of "60's Generation". With his next project – Yeti, John Hassall got the reputation of a very sensual lyricist. His texts are full of literary allusions and different stylistic devices. But with it, John doesn't "overload" the listener with them. He gives you a chance to feel the freedom – something that hippies in the 60's felt listening to "All You Need Is Love". This is the thing that has mostly reflected his current project – The April Rainers. And listening to them, you won't stop thinking that with their music the band shows you something hidden and beautiful.
In the interview for Peek-A-Boo Magazine, John Hassall told us about his influences and The Libertines, about songwriting and life and about The April Rainers and the 2000's.
There is an opinion that your musical career started when you heard The Beatles for the first time. Could you please tell me how old you were at that point and what feelings you got listening to this music ?
I was about 13. I felt I was quite lucky in a way, because I think there are some people who find their heart to know what they're gonna do, when they're getting older. As grownups. So I felt very lucky. I always wanted to be a musician, from an early age. For some people, it may take many years to find about what they're gonna do. I felt very lucky about that. Just…I think, there's a lot of hope in music. And something I got from listening to music and The Beatles is that it gives you kind of excitement and hope for the future. And, I think, I was very influenced by that. I wanted to be a part of that and do it by myself. That's kind of how my music career started.
Listening to The April Rainers I can't but notice that in your creativity you're basically working with musical tendencies of late 60's – early 70's. And you've always been speaking about these bands as a main source of inspiration. But what was the most interesting thing about them for you ?
I think, especially 60's I kind of again…listening to a lot of late 60's stuff, mid 60's stuff, if you hear someone…Donovan, for example. And you hear that kind of warm, encouraging sound that comes from his songs. And I guess, that's kind of what I want to do in my music. So people hear it and they get encouraged from listening to it. And having this kind of warm hearts in the music. Because, I think, ultimately, it's all about your hearts…That's the most important thing with recording, playing and writing music. Is what heart you have. And how big it is. That's kind of my mission. To go out and encourage people by playing music and recording music. There are lot of 60's songs…The lyrics doesn't have to be necessarily about…encouraging people ( laughs ). The song can be about everything! If the spirit behind is one of trying encouraging people and encourage yourself. It's very-very interesting…
If we'll speak in terms of creativity processes. You're keen on working with certain nearly-acoustic sound – musical tendency of 60's and 70's. Which is one of the things that characterize your songwriting. But what was the moment for you, when you switched from being just a musician to a songwriter as well ?
Yeah, it's a good question! I was basically the bass-player in The Libertines and when we first started, I wasn't very interested in writing songs. But then, I started practicing Buddhism. And I think, that kind of gave me a lot of creativity. It kind of felt like a natural thing for me, to start writing some songs and get my little band with the songs I wrote. So it was very natural process – going from playing bass. I love playing bass as well! It's two different sides with my bass-playing. I love playing bass and being…a little bit in a background. But then also I love singing and playing guitar, as well. So there are very different roles. And I enjoy both of them. My main thing is The Libertines, obviously. But I do like doing my things as well…
If we'll speak generally. Without focus on any of your projects. Could you please tell me where your new songs usually start from ?
I think like, as songwriter…I don't know if it's the same for everybody, but that's kind of intuitive. You kind of see things in your environment in your life, that kind of put you in a right direction. And you kind of follow that direction, discovering stuff about yourself, in a process. In a mood, I just write a lot without thinking too much about what I'm writing. I think it naturally gravitates towards where you're gonna go. That's kind of how it goes. I can spend MONTHS on writing one song. I'm very stopping person. I spend months on how I think it should sound. That's maybe not always a good thing. But it's kind of the thing I do.
At the very-very beginning of your career you played in a few bands that haven't got much attention. And now we can say that your career fully started when you co-founded The Libertines. So could you please tell me how everything came about with this band ?
Like you said, I was playing in lots of bands. Like, at school etc. There were always some good about them. And then I met Pete and Carl through a friend. And immediately, you kind of see…there was something. Kind of special about them, and the things they're doing. It's kind of the whole world. You go and visit their apartment and they've been just back in time, if you like…Tea cups and Vox guitars. And pictures of Tony Hancock. So it felt like these guys are really-really-really good and special. I felt very much like: "This is the band!" – and it helped me a lot. 'Cause, at that point I was taking lots of drugs and stuff. I was feeling a bit kind of stuck in my life. I wasn't really going forward. I met these guys and it kind of helped me to discover my creativity, take things out to the world and start playing. And enjoying my life! I'm very grateful to them for that, as well.
How do you remember that time and your first shows ?
Oh yeah…The first show we did. We didn't have a drummer. So there was some guy that lived on the street. We could hear him drumming in his room. So we knocked his door and said: "Would you come and join our band ?! We have a gig tonight! "(laughs) Quite often, when you join the band it takes a year to play a gig. With Pete and Carl we just got a gig that week. In our apartment. So his guy was kind of: "Ohh…yeah…ok!". We took his drum-kit from his basement and…basically went down to pub and just invited everybody from a pub, saying: "We got a party at our place!" We didn't say we wanna play a gig. Just about a party. When it came over we had a whole band set up. This was like late 90's. And back then you had a thing called "electricity meter" which is a machine to get electricity working. And I just remember halfway through the gig electricity cut off! So we were like: "Have you got any money for electricity meter ?". That was great! It's always a certain action with Pete and Carl. They didn't stop around and think too much about something. They're like: "Yeah! Let's go and play!"
I have a kind of theory that one of the features of each remarkable band is the ability to unite different elements in their music. This is the thing that made Nirvana so famous. And bands like Public Image Ltd, or Jane's Addiction. And this is the thing that can be regarded in connection with The Libertines. Firstly, because of your incredible ability to combine something very lyrical, with a raw energy of punk rock. As each of you had different influences. But wasn't it hard for you to combine them into one form ?
To be honest, I think you're very right! And I think, there are very different influences we have. But with it, we have stuff in common. I think it's important to have something that unites you. Somebody like The Beatles, for example – they kind of…One of The Libertines is one type of Beatle'. Another one – another type. There is kind of circus, going to each other and like a diagram – meet in a certain place. That's luckily the place that sounds really good. But yeah, definitely we were all into very different stuff. Garry, for example, is in jazz a lot. Which is very different from the stuff I like – more 60's sounding music. And like you said – it works! What's very interesting…I don't want to sound too puntsy, but it sounds like a post-modern band! Nowadays, there are so many different influences. I guess, like 50 years ago, you won't have possibilities to hear different types of music. Just what was on radio. Maybe some rock-n-roll or some classical music. But you wouldn't get to hear these different types of music.
Following question. Who were the bass-players who formed your style ?
Obviously, Paul McCartney…To be honest, I think, probably my friends have had the biggest influence on me. When you first started to play in bands. Or just started jamming in bands. And you have one guy who's a lot better than you and everyone else. You learn all the tricks from them. I remember, there was one guy, who used to be a friend of a friend of mine. His name is Tim. He used to be very good at everything. Including music instruments. I guess I learnt a lot from him. But then also, I guess…Music is expression of humanity in a way. So it's kind of everything forming me as a person, as human being affected my music. And the way I play. And the way I think. Obviously, directive influences – my friends and Paul McCartney, really.
With the release of "Up The Bracket" – your first record, you also created a whole new standard for generations of musicians. So let me ask you, how do you remember working on these songs and what's the special thing about that record for you ?
With "Up The Bracket"…I remember being quite nervous when we used to get to recording studio. Since I got there, I could see from Mick Jones[note - producer of "Up The Bracket"] and all the other guys in the band – it was kind of a bit of a party. It wasn't about being nervous. It was more about enjoying! And people say that recordings in a way are like a snapshot. Like a photo of where you are at that moment. And I think that was the main thing, really. It was about just good time. It wasn't about trying to get sound perfect. Because, if you'd listen to these songs – they're probably too fast and there are mistakes. I think Carl felt asleep during one of these songs…(laughs). But the main thing was just about the spirit of it. And I think that's the strength of an album. That's why people like it. It's all about the spirit in the heart of the album. Rather than technical side of it.
You broke up after the release of your cult selt-titled album. So speaking in terms of «Anthems for Doomed Youth», could you please tell me where it started from and in what way your work on that record was different ?
I think like…there was more care. I think we weren't like only just giving energy and…that time, as musicians we felt like we've done the best we can do. As a recording…Garry gave a good analogy. He said that "Up The Bracket" is a bit like you're going to art-gallery. You're running about and looking all the paintings – you run to other side and you come out! (laughs) I think, «Anthems for Doomed Youth» was more about "Ok! We have time! We can stop and admire paintings a bit more. And appreciate the individual paintings. And I think, it more grew up in a way. And I think it's basically because we're more grown up as people. We're more considered than when we were 22 or whatever we were.
As far as I know, this year The Libertines are going to present your forthcoming album. For the readers of "Peek-A-Boo", could you please tell me a little bit about this record. How would you describe it ?
Em…I think you really have to speak with Pete and Carl about it. They're pretty much responsible for getting defining the songs on the album. And then, me and Garry we can also contribute to that. There were some really cool songs knocking around. I don't know which direction it's gonna take. They kind of figuring out it right now. I know that they've been meeting each other and writing together. That's as much about I can say.
Speaking in terms of all these years. In what ways your approaches to songwriting are different from the things you did 10 years ago ? What are the most important lessons you learnt on this path ?
I guess, I'm more aware of the audience that would be listening to the songs. That's more important for me now. And also, I want to try and create something that I think would hopefully contribute to people's happiness. I guess, before, when I was younger I was more kind of…:"Ok, this sounds cool! This sounds good!" – I think now it's more about audience and people that are listening to it. I think, it's really important. If you're writing – you're considering the listener. But that's my personal thing. Maybe Pete and Carl…they've always been with the listener. But personally, I'm more aware of that.
There is always a kind of typical question. Typical for writers and songwriters. When they asked "How do you see your listener ?" but you personally, while writing a song, do you think about some concrete people or there is always a general image of your listener ?
I think, if you write something that is true or sincere. You're writing truthfully to yourself. For example, I wrote a song about my grandmother. It sounds like a very exciting thing to write about ( laughs ). It was something I thought: "Ok! This is how I really feel about my grandmother!" and I think if it's really true for you, then there would also be some kind of true for other people. So it kind of becomes…like you'd say: "subjective truth" becomes "universal truth". So it's kind of like…I guess, I'm trying to write for everybody. I don't want to write for a certain person or certain group of people. For everybody…on the planet ( laughs ).
Speaking in terms of your future plans and The April Rainers. How do you see your next record ?
Well, most of the songs I've written together with my friend – Steve. He's a poet. And worked very well together, actually! We got like 15-16 songs. I think, there are some really cool stuff there! It's a little bit more…I think, it's a little bit harder in a way than the last album we did. It's a little bit more direct. A little bit more snappy, punchy. I think a lot of the songs of the first album are very relaxing. Which is great. I think the next album would be a little bit more exiting. We'll record them soon! I think, this year…Maybe in the next few months.
Danil VOLOHOV
23/09/2019
---