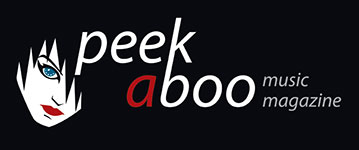 like this interview
---
MARK DEUTROM (CLOWN ALLEY/THE MELVINS)
' I felt like I needed to make a solo-record at that time!'
16/07/2019, Danil VOLOHOV
photos: © Jennifer Deutrom
---
Los Angeles of late 70's – it was a wonderful place and a wonderful time for music. Punk scene developed and hardcore-punk quickly established itself. Everything seemed to be breathing with freedom and creativity. Mark Deutrom just got to the right place at the right time. After finishing his college-study Mark moved to San Francisco where he formed Clown Alley – well-known punk-rock band in the underground scene of the West Coast. At that point Mark started slowly getting into the technological side of his work – firstly with his own band. Then with Alchemy Records – a record label that Mark co-formed with Victor Hayden. Together they did a really good job not only spreading the seeds of underground esthetics in the 80's, but also establishing certain principles – that Mark later followed as a producer and a solo-artist. His first album – "The Silence Treatment" was reissued last year by Mark's current label – Season of Mist.
Speaking about 2019, I can say that this year seems to be productive for Mark Deutrom. His new album - "The Blue Bird", released in January, became an incredible work of art. The dialogue of Antisthenes about happiness and timelessness.
In the interview for Peek-A-Boo magazine, Mark Deutrom told us about Alchemy Records and The Melvins, about "The Silent Treatment" and alternative rock, about his producer activity and his next album.
During your studies you lived in Los-Angeles. And started exploring the local scene. In particular you'd seen lots of gigs in M.A.S.Q.U.E – The Germs, Screamers, Fear etc. How much did the atmosphere and these artists influence you ?
That's a good question. I thought it was a very interesting time in Los Angeles for counterculture. Of course, everybody knows all famous bands that came from that time. There was a great variety of things going on, that were very interesting. I think it was a reactionary time. I think that musical culture came about because of people reacting against the overblown excesses of popular music at that time. It came about as a direct reaction to bands like Fleetwood Mac and The Eagles, and these bands that represented the worst kinds of excesses of big rock music. Again, because it also was youth-based of course, it was very reactionary and perfect place for a lot of disaffected young people to put their anger and their frustration. I was a little bit older, so to me it wasn't as much about channeling the anger and frustration of youth. My anger and frustration manifested itself in different ways other than music. It was certainly very interesting and I feel that it was more expressionistic than anything else, because, while the punk-culture that came from New-York and London had economic and social reasons for its birth, the economic climate wasn't really that bad in Los-Angeles ( laughs ). The Sun was always shining and you could go to the beach and the food was really good…rent was cheap. The punk-rock scene was more expressionistic and nihilistic, and also anarchic! Those kinds of things were attractive to me. I was certainly making a connection between that and dada and surrealist art from the 20's and things of that nature.
In 1985 together with Victor Hayden you co-founded Alchemy Records. How did everything come about with this label ?
Like most things it was accidental. I didn't know Victor. He came and introduced himself to me at a gig that Clown Alley were playing, in underground music space in Bay-Area, in the town called Emeryville. The place was called – "New Method Warehouse". It's interesting that you're asking this question, because right now I'm writing something about Victor for my website. Because Victor just died…In December 2018. Which is another story to tell. But anyway, he was 10 years older than me. He came from Los-Angeles and had seen all the great music that happened there, including jazz and had also seen a lot of great art. He was Don Van Vliet's (Captain Beefheart) cousin, although I did not know that until years later. He just started talking to me. He really liked my band – Clown Alley, and he asked us if we ever thought about making a record. We'd already made a tape so we just started talking about that, and Victor said how he didn't like the way a lot of records sounded, how they'd been made. He thought that there was a place for better sounding records to be made and more kind of extreme records to be recorded. That's really the first way the whole thing started, is talking about what we like in music. The kinds of things that we were interested in, and what kind of space we thought we could create for Alchemy [ Records ]. And that was basically it, really.
Being a member of Clown Alley – well-known San-Francisco punk-band you started working as a producer for The Rayonics. And after the formation of Alchemy Records - you worked with Sacrilege BC, Neurosis and of course The Melvins. But after being a musician, why did you decide to get to production? Or you were just "into" the technological side of your work ?
Well, I've always loved production. Which basically is how the records are made, how the songs are chosen, how the sound is put together and the arrangements. I always marveled how things were created like that. Since I first started listening to music it just seemed magical for me, about how these things are made. I began read about it and it was just very interesting to me. And I've always been a fan of producers…The real producers. People like Phil Spector and Todd Rundgren and Tony Visconti,…Just people making the real stuff. George Martin. The Beach Boys and all those kind of things. So that was just a very interesting thing to me, and if you get into production seriously, you start getting interested in technology. I've always been interested in technology also. I was lucky in Los-Angeles where I first started seriously think about producing…I found a studio owner who was very gracious and considerate with his time, showing me the basics – where to put microphones, how to choose microphones, how to think about the arrangements – the way it would sound on the recording. So that's really how I started…Obviously, you mentioned The Rayonics which is very obscure ( laughs ). That was actually the first record that I produced. So that was sort of my beginning to getting seriously interested in that.
As record label you opened up a few influential bands. Poison Idea, Rich Kids on LSD and of course The Melvins. In particular Victor and you produced their debut «Gluey Porch Treatments" – could you please tell me when you met these guys for the first time and what do you remember about your work on the record ?
Well, actually it was Victor who first saw the band…he had some business interests or connections or friends in Seattle area. Victor would go there and I was never really sure what he did up there.. ( laughs ). He was kind of a mysterious person in many ways. So he went up there in…maybe 1985…and saw a couple of Melvins gigs. He came back and was talking about that. He was very impressed with just what they were doing, and how they were deconstructing the punk and rock thing. As Victor was an artist he'd speak in those kind of terms. Art terms and music terms. I understood what he was talking about anyway. I think he had their tape or record…because they'd made something – single or something like that. So he had that and we listened to it together. I thought it could be really interesting to do. Victor said: "Yes, let's do this!" and I liked the way it sounded. I thought we could make a good sounding record. They decided to come down to San Francisco to do that. I think, they sent us a tape with what they wanted to record, and they drove all the way down from Seattle, which is a long way ! They were exhausted and it was interesting to meet them. Actually, the picture – the photograph on the back on "Gluey Porch Treatments" album is a picture that I took of them in my house in San Francisco, probably, about an hour after meeting them. They came to my house and I said: "Stand up against the wall" and I took that photograph of them. They had just driven from Seattle and that's the photograph that's on «Gluey Porch" album.
One of the things we wanted to do with Alchemy – is to make good-sounding records. Because, we thought that a lot of production and the sound quality of the records being made in Bay Area wasn't really good. It just didn't sound good to us. So we tried to find the best possible studio as we could, and get it for the cheapest amount of money that we could. So we'd buy time that had been cancelled by other bands. Or just left over time, so these studios wanted to sell it for cheap. So The Melvins ended up recording in one of those kinds of studios. Which was over in Sausalito- north of San-Francisco. I think even Huey Lewis and The News had done tracks in there ( laughs ). Possibly, Whitney Houston …It was mainly a tracking studio. It wasn't really a mixing studio, so it was cheaper than studios that are set up to mix also. And it was just a big room…We got in there…There was something wrong with Dale's drum kit. I can't remember what it was. But there were some problems with it. So the drum-set on "Gluey Porch Treatments" is actually Bomer's drum set – from R.K.L. [Rich Kids of L.S.D.]. I think they knew each other after playing some gigs together. And Dale called him up so Bomer said: "Sure! You can use my drum-set!" – so I think it's the same drum set that's on the R.K.L. record.
So with "Gluey Porch Treatments" – the studio live room was huge. Sound was slow and big, and it's the room that made it sound like that, and the decision to record that space and make it part of the sound. It doesn't sound like any other record the Melvins made. It's a snapshot of the moment, of the way they sounded at that time. Going into a studio, whoever I go in with, my attitude is always to make a band sound as much as themselves as they can. I'm looking at things that a band might not even see themselves because they are too close to what they're doing. Sometimes they miss things…That's why all the records I produce sound different. There's no specific Mark Deutrom production technique, other than try to take the layers and habits and find out what's the special thing about the band I'm working with, and to magnify that. So "Gluey Porch" is just an example of that.
Focusing on production process, even with the same artists you'd worked previously, isn't it hard for you to kind of "catch" the dynamics of the people and the space ?
I'm not sure... I always listen very objectively. So I try to forget about the personalities in the band, and listen to the band – what they sound like, what they do. I think a lot of times a band isn't really sure what they're trying to do. It's all very subjective and it's like trying to make shapes from clouds or something like this, and it's all heading into a certain direction. Some people are extremely confident and sure about what exactly they want to do. These kinds of people don't need a producer. They're self-produced. I'm kind of that way myself, with my own material, but I even rely on a person mixing my records to give me a new perspective on things. As a producer, I see my role as being able to provide my own perspective of what I think the band it trying to go on for. Sometimes I'm wrong of course, but I always try to introduce a different perspective, and get the band or artist thinking in different ways. Usually, by the time the band has written all the material and brought it to the point where they're ready to record it – the material is already old. They have been thinking about it for a year or half a year, so they are almost at the point where they kind of want the things get over with. I see my role as bringing new life to something that might be a little bit static at that point since most bands don't have the financial capability of just going into recording studios and starting to write an album. Although, today with the way technology is – everybody has recording studios at their house or apartment. So it's somewhat different now...you can do pre production until you have no idea what you are listening to….for free !
At that point of musical history - underground music started getting more and more resonance becoming a part of mainstream culture. Especially, after bands like Jane's Addiction or Nirvana established themselves. And speaking about that period of musical history – end of 80's – early 90's, we can say that terms "alternative music" or "alternative rock" are not just cliché. Just because, at that point there was also a certain collectivity in music. So what do you think, do we still have it or not ?
I don't know. That's a difficult question. Because, everything is so arbitrary, and chaotic, really. You talk about Jane's Addiction and Nirvana, for example – in late 80's. There was definitely a point where they flipped over to being mainstream. It's just arbitrary, I think. If you'd take Nirvana – one year earlier or one year later. If they would have started one year earlier or one year later, none of that would have happened. It's all just timing thing. You can also say it about The Beatles or about Metallica or any massive bands. Bruce Springsteen or anybody like that…Within their chronology, if you move the whole thing year forward or year backwards – it's not even going to happen, because so much of it depends on culture and what people are feeling, and what young people are feeling in particular, because young people drive these things – those particular kinds of cultural things. You can look at any kind of brand in popular culture. The same thing is true but if you'd move the time off a little bit – these things are not even going to exist. Nirvana is an interesting case because they had this huge moment with "Nevermind", of course. For many people "Nevermind" looms very large within the popular culture and people's personal reactions to it. Nirvana never actually did any touring for "Nevermind". The record just blew up and then…Kurt Cobain basically got a kind of inferiority complex and feared turning the very thing he hated, which is the big rock-star ( laughs )! But it wasn't up to him – he had no choice. Because everybody was projecting that on to them anyway. So they could have done this huge tour for "Nevermind" and played in baseball stadiums, but they didn't do that. So they waited, and when they finally started touring for "In Utero" – that moment was over. When I was with the Melvins, we went out and played some shows with Nirvana. They didn't play baseball stadiums. They played half filled arenas because they waited a year and a half, so they missed that particular window. I mean, it's still great to play even a half empty arena, really...I'm not complaining !! ( laughs ). It just goes to show that there is always something coming up and there is always something going away. I feel that it's more to do with timing than anything else. Some people get the timing right, some people don't... they don't take advantage of that – like Nirvana. Even so they remain legendary, but there is always something coming up and there will always be some resonance within the popular culture for a moment. And it's like a meteor falling from the sky. It's magical…But then it's gone. It has a moment! Thinking about the past, it takes years until things are defined by their quality and influence. I mean, nobody really talks about Elvis Presley anymore! But the fact remains, that this someone who changed music, and those kind of things are interesting! Even Elvis was underground at one point ( laughs ). Things are very fragmented now, I don't feel there is much collectivity, as you speak of it. It feels inverted and splintered. Elvis is underground again...he could probably change music again at some point.
But if we'll speak about the reaction on your music. You got the chance to see the reaction of people visiting different hardcore gigs, or all these underground bands of the 80's. How different was it during your years in Melvins ?
Yeah, I mean it was a completely different time! We're talking about almost 20 years going by. So when I was going to M.A.S.Q.U.E. and Starwood and Whiskey [Go-Go] , Madame Wong's , and Hong Kong Café – there was this reactionary thing going on. Like I mentioned before, I thought it was nihilistic and anarchic…and expressionistic. Very interesting…and there were no rules. People were doing whatever they wanted to do. There was a very wide range. The Go-Go's, Fear, Black Randy and the Metro Squad, Devo, and people like Bad Brains coming through Los Angeles…Plasmatics, all that kind of stuff. I'd saw that in the late 70's and early 80's in Los Angeles, people were very accepting with anything anybody wanted to do. There was a great sort of flowering of this kind of alternative music. It was backlash against things like Aerosmith, Foghat, Grand Funk Railroad…but those bands were good also, as far as I was concerned ! There was just a cultural reaction. By the time I got in the Melvins as a band member, there was a kind of antagonism that came from a part of the audience, and of course, the Melvins could be somewhat antagonistic. Back then it was very antagonistic and confrontational at times. So we'd play some gigs where people were angry. They didn't come to see the Melvins. We did a pretty big tour with Helmet. Part of their audience just hated us. They were angry…Buzz kind of fed off of that a little bit, and I suppose we all did. That kind of reactionary punk-rock thing...and Buzz is younger than me, so he keyed into that a little bit more than I did and kind of fed off that. It could be unpleasant at times, and people in the audience who came to see Helmet – their favorite band, were really angry that they had to sit through the Melvins to hear Helmet. So…there was a kind of aggressiveness that didn't exist in the late 70s, or the 80s as much. I understand the British punk-rock scene was kind of aggressive, and I guess in the US we also had it, with people like GG Allin and the Mentors and thrash coming up in the 80's. It was this sort of male, aggressive thing with bands like Slayer, but even that didn't have that element of anger that Melvins experienced when I first started playing with them, and even before that, when I was on tour with them in the US, as their soundman in 1991 or 1992. There were some audiences that were very aggressive and angry and wanted to beat the band up. That was kind of amazing! At one show we did with Nine Inch Nails, Trent Reznor threatened to cancel the show after we played since the audience was so disruptive and really out of control.
It's also interesting to speak about changes in your work. Because, being a member of Melvins you continued your work as band's producer. In this connection, how different was it for you, and how much did this fact influence the material on "Prick" ?
Well, I wasn't technically producer on any of the records I did with them when I was in the band. Certainly, the band was co-producer and I was a part of the band, so I guess I co-produced them to an extent, but I think it's kind of obvious thing. Anybody who knows the band can listen to the records that were made before I was in the band, while I was in the band, and the records they have made since I left the band, and hear what those differences are. I just gave my input, but I wasn't running the show or trying to make things a specific way. As a kind of co producer, I was just thinking about material and contributing and thinking about how things can be realized and the arrangements, the actual sounds we were making. I think it's for other people to judge what my influence was on those particular records. They certainly don't sound like any of their other records, but the Melvins have a huge range from "Gluey Porch Treatments" to…whatever their latest record is. I just was in the moment making decisions about what we were doing, what I was doing. It was a team effort, from that team at that time. I think those are pretty good records. Prick was just the band enjoying themselves in the studio without a care in the world. A lot of people want to read more into it than it deserves... We were doing demos for Stoner Witch, and we had leftover time so we made Prick just for fun. It's not a very interesting story...or an interesting record !! We were going to call the record Kurt Cobain, but he ruined our plans, so...
In comparison with early works, I'd say that your sound at that point, changed quite a lot. In particular on "Stoner Witch". So what have you been searching at that point and what did you want to prove with that record ?
Well, I can't say that there was a kind of masterplan to make "Stoner Witch" – "Stoner Witch". I mean, nobody sat around saying: "Ok! We have an idea for a record called Stoner Witch and it's going to be like this…. – especially the record-label, because, the record-label really didn't know what to do with the Melvins. They inherited the band from the person who signed the Melvins – Danny Goldberg. He was gone. He left Atlantic and went to run some other record label. So the Melvins were just there, and we put material together and just started working on it. We didn't have a master-plan for that record, but when you have a big label like Atlantic, they know what to do with a record if people there become excited about it– and that's good! That's what they are supposed to do. The publicity department really liked the Melvins. The administration of the label didn't care one way or another, because, the Melvins didn't sell enough for anybody to be interested on that level. The publicity people were really great. All the time they were saying: "Hey! Let's do this! Let's do that!" – we were ready to do all the stuff they wanted, and once again, it was a timing thing. It just resonated with people when it [Stoner Witch ] came out. The band was also working really well together. We did lots and lots of touring. We were touring all the time for that record…and before it also. So we were working hard to get the band a bigger profile on a global level, and it worked to an extent... It's a good record. Now that "Stoner Witch" is…I don't know – 23-24 years old, it still sounds really good and has also been influential in some sense... and that's the best thing you can say about a record 25 years later.
In comparison with "Stoner Witch" and "Stag", "Honky" became the most experimental album of yours. Critics and fans noticed that "Honky" was different because of your split with Atlantic. What do you think about this statement ?
Well, people say a lot of things, and they don't really understand how these things work within the music business. If you have a contract with somebody to do a job, you say: "Ok... You work for me for three months, and at the end of these three months I pay you and say goodbye." That's basically what happens with record-labels. There is no splitting. You have a contract with them, and they agree to put out three records. They either decide to sign you again, if you are Phil Collins, or they say: "Goodbye. Your contract is over." so that's what happened. It was just the end of contract, and it was time to make a record someplace else. The Melvins had released records before Atlantic – plenty of records, and also obviously, they made plenty of records afterwards, with other labels too. So "Honky" wasn't any kind of…statement record about being mad at Atlantic records or anything like that. It was just simply another Melvins' record, and that's also what just came out of the band at that time. It's also the record that I wrote the most material on. I think I wrote almost…half of the record, really. So it was just interesting at that time…1997 maybe, when we recorded it. Not sure. It was just time to get to work and make another record, and that's what the band did.
After leaving the band you released your solo-album – "The Silent Treatment". Last year it was reissued by your current record label – Season Of Mist. So let me ask you, what does this album mean to you ?
The whole time I was in The Melvins I was writing material. Some of it I brought to the band. Some of the things they liked, some of them they didn't.... I had a pretty large amount of material, and I wanted to record some of it and make my own record. I started thinking about it while I was still in the band, and I just decided to do that. Some of the material that I submitted to The Melvins made it on to "The Silent Treatment" and a lot of it didn't. One song – actually about Victor Hayden came out even later on my record The Value of Decay.
I still have a lot of material from that period. I felt like I needed to make a solo-record at that time. I needed a bigger space for my musical voice outside of the Melvins, but anyway, it wasn't my choice to leave The Melvins because of that...Buzz called me up one day and said that he didn't want me in the band anymore while I was actually recording "The Silent Treatment". So that decision was made for me without any discussion. But…I just had to move along and keep doing what I was doing. So that's what I did. The Silent Treatment is a record of extremities...it's somewhat unfocused in its diversity, but that's also it's strength. There's tunes about little dogs, voodoo, Kurt Cobain, bondage, and also self trepanation, so it goes places...
Your last album – "The Blue Bird" is just something incredible. On one hand – there is a certain tension in it…A lot of tension. On the other hand – you haven't got a feeling of dissonance listening to such songs as "Hell Is A City" and "They Have Won". But with this, most of the tracks on the record are instrumental compositions! And only four of them have vocal parts. So why did you get to this kind of proportion ?
It just started revealing itself, and ended up that way. I had other songs that had more vocals. The material that ended up on "The Blue Bird" was just…I probably had 15 or 20 songs that I was trying to decide what to use. It just…ended up that way ( laughs ). I played them all together and it just seemed to work really well. I didn't have any rules about how many songs would have words or would not have words, or how many songs there would be. The whole record is supposed to be listened to from front to back, and in a time when things are getting more single driven it seems somewhat anachronistic. Strangely, it's becoming more like the age of 78s now, when there were no long playing records – just single songs getting played... Once, I decided on that material, that I was going to use on "Blue Bird" – it just sort of revealed itself as more a kind of journey, and that's what it is. I was thinking about the idea of happiness and…how long the "the blue bird" itself has been a symbol of happiness. So it's an interesting place to go. It's a very personal record in lot of ways. A lot of heavy music seems to be very kind of…aggressive and dark. It's all about terror and doom and apocalyptic calamity, but one of the most frightening things for most people is not be able to achieve happiness, and it's a heavy thing people don't really talk about. So I thought it was an interesting take on heaviness.... real psychological heaviness to address the concept that happiness is in reality momentary, and ultimately out of reach within the human condition. It's not a permanent state – nobody is permanently happy, unless they have a lobotomy or they're crazy, or trapped in some child like state or something. It was an interesting thing to think about.
While writing songs for your album, can you say that you always have a certain concept you usually want to put in the record itself ?
Sometimes I do. Sometimes I do it subconsciously. "The Blue Bird" kind of happened in that way. I had all this material, and when I was looking at it, I started thinking "Why do I want these songs together ?" that's what emerged. But I don't usually think : 'ok... I'm gonna make a record about this or that!" and start to write songs about a unifying subject in an operatic or narrative sense - It's more obscure than that. More intuitive.
Speaking about your next record – how do you see it ?
( laughs ) I don't! I don't know where it is, I don't know what it is doing! I've been gathering material I've been working on for about a year. Even with "The Blue Bird" – it came out in January, It was recorded a year ago in November, but it takes a long time for things to come out. So I have plenty of time to think about it. I don't really have ideas about it, at this point. My band Bellringer is gonna start working on it. We're going to start work the next month. So we're in pre-production for that, and that would be more…In the style of the last BellringerJettison record. More kind of straight ahead. More playing with certain rock-styles. Probably quite a bit less experimental than my solo-records. So…I'm thinking about what we're gonna do there. I have about 15 songs to put aside working on that. My drummer and my bass-player are also writing songs.
I think it would be silly to ask you this question. But, how to write a good song?
( laughs )
I know that it's silly! I just recollected my memories about the thing Perry Bamonte told me once. The best creative advice I had: just to get with any of your ideas and let them grow to become something.
Hm…Well, I have to agree with him there. If you have a creative mind and you're inspired – than you can really write a song about anything. For example, I'm sitting here in my wife's working space, and in front of me there is a hard drive and it has "little grey" written on it. That's it! That could be a song! "Little grey". I can start writing a song: "Little grey, little grey! It's on the day! I don't know what you should say! Or it should go away!" It can be anything ( laughs ). There is another drive there that says: "Photo backup!" – I can write a song about "photo backup". I'm looking at receipt that says: "Super savers club" – that could be a song. A really super-fast punk-rock song. "The Super savers Club" – anything you want to pursue and put time into…and explore and not put any rules on to – can be a song, and those are just things off the top of my head that I'm looking at right in front of me. I have a huge list of song titles. Hundreds and hundreds of song titles, and they're just like you said before – these are just ideas and concepts or phrases that you hear. A lot of being creative is just about listening to the inside of your head, but also, listening to what other people are saying. Someone like Bob Dylan is a master of that. If you'd listen to his lyrics you can say that he listens all the time to people, and he even has songs where he has conversations with somebody. Quoting a person directly within a conversation and saying: "She says to me bla-bla-bla-bla-bla…" like in the song Highlands from Time Out of Mind, so I think it's about being willing to listen and remember to write things down when they pop in your head. There are the small parts, and the big parts – you can write about huge concepts. Anything! Happiness and sadness...the really big human subjects everybody's been writing about since writing itself began. All that stuff is what lasts...Just what means to be alive and be a human being.
Danil VOLOHOV
16/07/2019
---