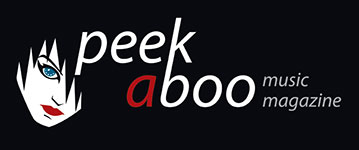 like this interview
---
MOREGO ABOUT THE IRANIAN DARK AMBIENT AND INDUSTRIAL SCENE
17/11/2016, Stef COLDHEART
---
A few months ago, I discovered the digital compilation Iran Experimental Underground 016 Survey, released on the Italian label Unexplained Sounds Group. This sampler is fascinating voyage throughout the dark-ambient, industrial, experimental and IDM fields of Iran, featuring 19 artists, but first of all an opportunity to discover new names from a scene we absolutely don't know. It gave me the idea to get more information about the Iranians, which I got from Morego, known from his main project Xerxes The Dark.
Can you briefly introduce yourself and tell us about the music projects you're involved in?
Morego: I am Mohamadreza G. aka Morego. I compose and produce electronic music since 2005, but I've also produced some post-rock and neo-classical music. My main music project is Xerxes The Dark, a dark-ambient/drone project. Xerxes The Dark released 6 albums on labels in the US, UK, Australia, Greece and Russia. Two releases were split-albums with Greek and French artists.

My second project is Nyctalllz, which is an experimental/noise/electro-acoustic project. I have released four albums and one split-album with American, Malaysian and Greek artists.

My third project, which was founded in 2009 is called Morego and deals with influences like ambient, neo-classical and post-rock music. One unofficial album has been released in 2013.

I've been involved as composer, producer, keyboard player, vocalist & graphic designer in a few more bands like Blind Owl and Ostanes. I've written & produced more than 12 full-length albums and 15 singles & EPs which have been released on music labels in the USA, UK, Russia, Australia, Italy and Norway. I contributed to many compilation-albums and collaborated & cooperated with foreign artists and musicians from USA, France, Greece, Italy, Russia, Croatia & Malaysia. I played at the most famous Iranian music festivals like "Tehran Annual Digital Art Exhibition (TADAEX)", "Tehran International Contemporary Music Festival (TCMF)" and "Tehran Sessions".
What can you tell us about the 'roots' and history of dark-ambient & industrial music in Iran?
Morego: I would classify the Iranian electronic music scene in 2 different parts; first the 2000s and next the 2010s. In the last decay we got a few artists like Alireza Mashayekhi and Ata Ebtekar beside Mohamad Pazhutan composing and producing experimental electronic music while in the midst of the 2000s a few other bands became legendary artists in dark-ambient, ambient, IDM and glitch music (me included). During this era the fans and audiences were rather low and the live performances were rare. But in the second era, from 2010 till now, we got a new wave of artists in every genre. Many of them are successful and well-known in Iran, but also outside the country. We also have many young fans and there're promising and talented new-coming bands as well. It also is important to know that our artists get the opportunity to produce albums with foreign artists and that we have the opportunity to play live concerts. We have some international festivals in Tehran for experimental/electronic music and still a few small labels releasing this kind of music. So in a way, the second wave is a bomb!
Is there a kind of Iranian underground scene or is it more (only) located in the capital Tehran?
Morego: For sure we have many talented artists hailing from different parts of the country. On the last compilation on the Italian label Unexplained Sounds Group, you'll find artists from Isfahan, Mazandaran, Guilan and Khuzestan. I know that we have many artists located in Shiraz, Khorasan, Karaj, Yasouj, Bandar Abbas and other cities. But Tehran hosts most of the artists and electronic music lovers. And don't forget we also have many Iranian artists living outside the country and who are producing electronic music.
What does the term 'underground' music mean to you?
Morego: In my opinion everything that is not dealing with the so-called 'pop-culture' can be called underground and there are so many definitions for the 'underground' phenomena, which is true in every nation. I think underground music is more focused on the artistic, philosophical and the non-material side of music.
The underground scene is not a popular one and it doesn't focus only on the business industry. Usually I don't use the term underground for my music because I don't want to label my work. I just compose and release music in my own way, technical and professional issues are more important to me and I just want to improve my work, becoming a better musician and going on to experiment more and more.

Your country went throughout different political regimes and leaders, in which way did that affect your artistic freedom?
Morego: Well, we have some problems that foreign artists can't even imagine, but nowadays we have a better and brighter atmosphere when it comes to experimental musicians. It's not easy when you're dealing with some particular music genres to release your work in Iran. I mean that some genres like pop, traditional, classical and soft rock music are easier to release than electronic, rock, metal and rap music.
So we release our albums on foreign labels, and our main problem is making money out of music to improve our studios and upgrade our systems, because Paypal blocked Iranian users. We can't get our money from foreign labels so we just get some copies of our release and we have to pay shipping costs, which is very odd!
We now have to rent some instruments and equipment or even laptops for our performances and that's really hurting me. We get no support from artistic societies, we have no sponsorships and we have no idea when we can release our music in a suitable way (inside Iran). No one cares about us, except a few friends and fans. I think we have great artists in this country like musicians, painters, photographers, graphic designers etc, but we usually have not enough money and budget to move on and expand our projects. That's really sad because there are great Iranian talents with unique ideas, but we suffer from a lack of budget and many restrictions…
To give you an idea, more than 80 % of those artists are suffering because of money issues. They've to work and produce great music with litle money, which is a shame. We need to stay motivated, but it's not easy… imagine that you work over 10 years without sleep, family, education, your youth… and you can't even get money out of it, so you must be crazy to keep on working or perhaps you really are crazy... We love and believe in our way of working and have a real passion to move on with it. As Nietzsche said: 'What doesn't kill you, makes you stronger'.
How important is it for Iranian artists to be recognized in Europe and the USA?
Morego: Communication is necessary for human beings, collaboration and cooperation between artists is fruitful so we can exchange our knowledge and extend our abilities and learn more and more. I have many friends in Europe and USA and the only reason for our friendship was music. When you work with a label, contribute to a compilation or collaborate with other artists, you will make some good friends. Beside the friendship with label-owners, musicians and writers etc… releasing our music on foreign labels can motivate us and help us to distribute our music worldwide.
Our major feedback and support are from other countries and the majority of our listeners and fans are from outside the country. Most Iranians don't know anything about electronic music (and sub-genres like ambient, psy-bient, drone, dark-ambient, down-tempo, IDM, chillout, psy-trance, prog-trance, goa-trance, etc...) so it's very important for us to be recognized outside Iran and get the opportunity to be discovered. Generally speaking, music can transfer our feelings of love and peace throughout the globe as we are peaceful and kind people.

Finally, I want to thank you and everyone who paid attention to Iranian experimental/electronic musicians. Thank you for your time and consideration.
Stef COLDHEART
17/11/2016
---