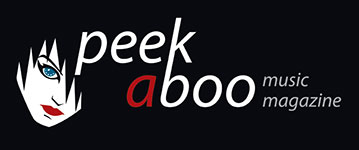 like this interview
---
PORNO KARAOKE
Some songs and artists deserve a bit more respect than others... Hahaha
28/07/2023, Hamis HIREK
---
After their successful debut performances in Sau Paulo Brazil at the end of 2019 and early 2020, the flying start of Porno Karaoke was unfortunately cut short by the outbreak of the global Covid pandemic. However, with a smashing performance at the Brussels Magasin 4 and the recent invitation to perform at the famous UK INFEST festival an interview with this bizarre project couldn't be missed. We spoke with mastermind and Porno Karaoke frontman Horny B in a crowded hazy bar.

How do you handle criticism or negative feedback as a band? How do you use it to improve and evolve your performances?

Once, at one of our first Belgian shows, we found ourselves in the wrong place, at the wrong time in front of the wrong audience... The friendly and daring promoter programmed us as a midnight surprise to play after a "very serious act" and before an apparently "very important autoscooter music DJ". Due to delays and technical problems the changeover didn't go as smooth as we would have hoped for so most people left the venue after the "headliner", while hardcore scootermusic fans waited for their beloved DJ hero. About 20 people were standing against the wall in the back...who didn't get our tongue in cheek perfomance... with crossed arms... just waiting for our set to end... But seeing those horrified faces didn't make us feel insecure... Quite the opposite! For us it was the proof we are doing the right thing! We enjoyed every minute of playing that show! Funnily enough we still did get some positive feedback, from people that wish to stay anomynous, in the aftermath! "It was the audience, not you!" hahahaha… So, have any negative feedback? Bring it on wussies!


Can you share any upcoming projects or exciting plans that Porno Karaoke has in store for your fans?

Exciting plans? You bet! This year, for the first time since 2020 (Blame covid!) we're playing , once again outside the EU! :P At the renowned Infest festival in Bradford UK on August 25th! But before that we will be onstage in Antwerp together with Mildreda at the Djingel Djangel music club. And who knows, we even might pop up somewhere as a surprise act! You have been warned!
https://www.facebook.com/pornkaraoke
Catch them live:
11.08 Porno Karaoke + Mildreda @ Djingelk Djangel - Antwerp - B
25.08 Porno Karaoke @ Infest - Bradford - UK
Check out the live video from Porno Karaoke @ Magazine 4 featuring Der Mussolini (DAF) and Ricky's Hand (Fad Gadget) below!
Hamis HIREK
28/07/2023
---