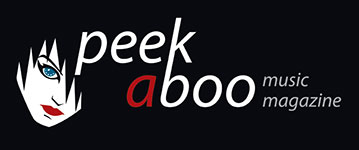 like this interview
---
STEVE VON TILL (NEUROSIS)
'The greatest sentence in prose would have no place in a song...'
04/08/2020, Danil VOLOHOV
photos: © Bobby Cochran
---
Unlike previous records, "No Wilderness Deep Enough" seems to disclose Steve Von Till's creativity from another angle. Speaking to me, he notices that it was basically the result of an experiment he started at once. And once started it became the core of his upcoming record.
But at the same time, the record is so much organic in the context of his solo-creativity. Not as much as the journey through the sound lanscapes Steve has been exploring through his career. Just like Robert Frost who'd choosen the road untaken, Steve Von Till looks at his whole creativity through a different prism. His experience of "No Wilderness Deep Enough" is dramatic. Full of tension. Like a surrealistic journey through your memories. Exploring and disclosing hidden parts, Steve Von Till shows us the world around us enhancing his metaphoric images with orchestrations and sound landscapes.
In the interview for Peek-A-Boo magazine, Steve Von Till told us about the DIY-component of his creativity and naturalistic images in his lyrics, about his upcoming collection of poetry words - "Harvestman" and selected works of Neurosis, about "No Wilderness Deep Enough" and natural organics of his creative approaches.
Listening to your upcoming "No Wilderness Deep Enough", I can't but notice that with this particular record you decided to focus on orchestrations and sound landscapes more than with any of your solo-records. Why did you decide to put your stress on these things ?
It was not a conscious decision. The whole record began when I was visiting my wife's parents in Northern Germany where they live. And staying in her bedroom – when she was a child. Her family has been on the same piece of land for over 500 years. So the energy there is pretty heavy. As American – we're the Europeans that kept going West. Especially taking into account that I was born in California. My family kept going West until they hit the ocean. But to be in the place they decided to stay for so long…it was a heavy atmosphere. And as it goes to travelling to Europe, I was awake in the night with jetlag – I couldn't sleep. So I had a small electronic set up in the corner of the bedroom where I was trying to teach myself a new recording program and was not having any luck at all! But I stumbled across a beautiful piano – sample piano. Naturally recorded from every angle from microphones and sounded very realistic. And I just wrote some simple somber melodies on the piano. And then, again, as coming nights here – I laid French horn here and there. And I laid maybe some mellotron bits. I didn't think anything up – I was just "messing around". When I got home, and I brought up the files, I realized that I have a core of what was something…I wasn't sure what It was, I wasn't sure if it's gonna be Harvestman-project or my solo record. I had no idea! I started processing the instruments. I started adding synthesizers in my home studio. I have my Moog and my oscillators and my delays with filters. I started messing around – after a while…Very quickly actually! All this process in Germany was a couple of nights, process here was a couple of days. All of a sudden, I have this body of work which I thought was going to be an ambient record. It wasn't Harvestman – it wasn't guitar-oriented guitar. There's no fuzz! There are no guitars at all. It didn't feel it was meditating on the same concept. And I had no thoughts to sing on it. But what I did – I called my friend, Randall. Randall Dunn. Who recorded my previous solo-record and this new one. And I said: "What do you think if we'd get to a studio and I'd replace the pretend piano with the real-piano. And would hire somebody to put some cello and some real-French horn in there to give the electronic instruments some life. And he said: "I think that's the great idea. But I also think you should sing on it and make it your next solo-record. I disagreed! I wasn't into that idea. But…I said: "I'd think about it!" – during out winter break from work I was alone here in the house, for about a week. So I just put microphone up in my living-room. I didn't go to work in my studio. I was just hanging out with the dogs by the fire – in the living room. Which has a really nice sound and I just improvised vocals. And had my notebook. I was furiously writing words, looking for right words to go with the sounds I was coming up with. And within the week I had the vocals done. At that point, listening to it, I agreed with Randall. And then we made a schedule to meet up the following summer – when we both had time to go into studio and to do that! To finish it up. To put the vocals and he had some friends in New York – who did cello and French horn. And I did the piano and vocals. We mixed it down! We left all the original layers of the electronic and stiff I did here – mellotron pieces. So it was an accident! I didn't mean to do it! It wasn't planned. And it was not pre-conceived idea – I don't work that way. When I try to work conceptually having an idea – that starts in the brain as opposed to God, it rarely works out well.
It's always seemed for me that, as an artist you've always had a different approach being a solo-artist and the member of Neurosis. But at the same time, I must notice that with your upcoming record, you probably united these two. Especially with such tracks as "Trail The Silent Hours" which to a certain point, unites lyricism and sound-searching with a certain degree of experimentalism. Are you always keen on uniting these two aspects within your songwriting ?
Neurosis is something completely different. We don't really write songs. With Neurosis the process has to involve all five of us – deconstructing, tapping into that kind of unknown place where the music comes from, letting it flow as pure as possible, seeing what comes out and removing what's not necessary, hammering it into shape by collective processing. Collective surrender of the energy of what is Neurosis. Which is bigger than us – individually. With the solo material – it's very much my expression. This comes from my personal connection to the unknown, my personal connection to the muse. I still don't know where it comes from. Being such a busy person, I don't have much time to be creative or to labor over work. I just don't have it! So small amount of time I do to kind of surrender has to be really productive. I let it go and let it flow. And I think, in solo-work and in Harvestman those are the tendencies I feel don't get a full expression in the group process. Or the process that is defined by bigger concept – like Neurosis. Whatever it's kind of destructive, rock…Even though Neurosis is very different than traditional rock-music, it's still a rock-band. It still heavy guitars and drums and bass and kicking it out loud, making it hard. But this stuff is more contemplative thinking about what it means to be an emotional human being in this world. I don't know why it comes out the way it does for me. But it always comes out very somber and my lyrics has always been heavy on the nature metaphor, always based around the personal journey, always learning from the past and looking to the future and there's always longing, there's always searching, there's always: "What is the next sound ?", "What is the next journey ?", "What is the next adventure ?", "What is the next phase of self-growth ?" – all of those things trying to be in progress, being a human being and trying to better oneself.
Within your solo-creativity you usually focused on naturalistic images. And I think, in a sense "The Old Straight Track" would be a great example of that. An incredibly atmospheric track where your words are followed by deep emotional ambient passages practically copying what you're saying and re-creating your words musically. What was your inspiration during the process and in what way did it affect the general concept of the record and your approach ?
The words always come last. I always write with the music first. Occasionally…I do write all the time – my own poems or journals or if I think of cool words or phrases, I keep notebooks of those. When I have to write lyrics, I have some places to steal things to steal from or to jump off from. Some inspirational bits. Sometimes the words could be the years old but lyrically within one song, I could have taken lines from five different poems or even more. Each line could be a different meditation. One line could be about something specific in my life. Another line – about philosophical thought. Another line could be a nature metaphor that simply has the right sound and the right number of syllables. And it just sounded right. I think, it's almost a magical act, writing song about this. I try to make sure that they make some sort of sense – in the end, the words work together panting some sort of coherent picture. But they're not very specific on one thing. They're definitely more like collages of everything I think of, meditate on, in a way that serves the song. In a way that sounds right. The song pulls the words in, that need to be there. You can have a great idea but it might not sound right. The greatest sentence in prose would have no place in a song, because it has to sound right. That's where kind of poetry and lyrics differ for me. The poetry has to claim its own space on page. But lyrics – they have to become one with the music or they have to go to somewhere else.
When you started your career, living in the Bay-Area in the late 80's-early 90's you used to combine very different influences – starting with Joy Division and finishing with Throbbing Gristle. But at the end, how much did that environment and the scene affect the things you were doing as musician and member of Neurosis ?
There are two ways I think about that. One: I very much feel I was raised by in DIY-punk movement. I was friends with lots of people who were into music. Whatever I lived in suburbs in south of San-Francisco – in Oakland. Basically, as a young kid I discovered that my parents like music, so I got into music. I heard hard-rock at rock-radio. I got really into hard-rock as a young kid. I remember being seven-eight years old and loving my ACDC, Deep Purple records. And getting little older – discovering Jimi Hendrix and Black Sabbath. And going: "Holy s*it! This stuff gets deeper!". It's kind of exposure. I started going to record-shops, going about hard-rock and heavy metal. In high school, I met other people who were really into punk. And there were also, some avant-garde television shows in the 80's that showed punk footage and alternative films, avant-garde cinema. That really kind of planted the seed. It's like "Ok! It's not all about this rock-n-roll crap! There's the whole underground of something going on out there!" – I always was looking out for it, if I can find it. As a young boy you couldn't find people. But when I started meeting people – the few of us that were freaks in my high-school – we started sharing all that tapes. When we roll enough to drive we started realizing: "Oh, man! There's the whole scene of people putting up concerts in basements and backyards. And abandoned buildings or warehouses!" – it was not a proper club-scene in America for punk-rock developed over time. You had those guys like Black Flag and DOA and Minutemen going out there and creating that kind of scene. Our whole first tour was literary calling people on a telephone and asking if we could play they house, their basement. If they rent us hall – it was all underground. Nothing was part of the industry, part of the business.
I started a fanzine when I was in high school. I would go interview bands I like – The Accused, Voivod and Corrosion of Conformity. Any local punk-bands I like! I would go interview them and take photos and publish it. My friends were like: "Lets's start a band! We don't have to be professionals like these guys in music class who are really good musicians! We can get some instruments and figure it out! And make noise!" – and we started doing it.
At that time – 1985, trash-scene in Bay-Area was happening. You had this underground punk-movement, underground metal-movement. And they started crossover each other. I started broadening my horizons listening to more stuff. And I tended to go towards more darker…It's funny cause the scene itself, spot a lot of bands. Rancid and Green Day and Neurosis were playing the same shows at the same scene. Along with performance artists, poets. You could have a rockabilly type of band. 77-type-punk-band. Crossover-type-of-stuff. And it is the way more interesting then it is now because there were no rules. And that was the only defining factor of the scene. NO RULES. No Rules – do what you want, express yourself. And we did it ourselves – we booked the shows, we put on the shows, we hang up the fliers and promote the shows, we made the magazines, we started our own record-labels. That was the entire thing. That is what I'm born from. That's why I'm sitting in Neurot Recordings office which is just a small room in my barn out in forest. I have friends to come up and help. That's why I keep starting band-projects with people. That's why I keep wanting to do stuff on my own without waiting for other people to be a part of the industry because that was the energy that I grew up on. That was the food I lived on. And I just wanted to support that independent movement! But artistically, the second side of that, starts to be long-winded here. Artistic part of that – I tended towards more intense, the darker imagery, the darker music. Joy Division, Rudimentary PENI, Die Kreuzen – the stuff that sounded more…Like it came out of nowhere. More original. A little f*cked up. Something to have something deeper to offer. Something that was dealing with psychological and philosophical stuff as opposed to politics or things of that nature. Bigger picture. Our relations to ourselves, to our own minds, to each other and loved-once, to concepts of freedom and individualism, to nature, our disconnection to that. Once with those themes – there are the sounds appropriate for those themes. You can hear in Neurosis – there's an evolution! We started off as hardcore. Because, that's what we knew how to do. But we had these ideas. And I think San-Francisco has a history of that as well. Not just a DIY-movement which correspond everything from Neurosis to these more pop-oriented things. But there's also something deeper. You go to the 60's and you look at Hate-Ashbury and psychedelic renaissance that happened there. With the light shows and acid tests. The whole undergound-psycho-nut-culture, mind-expanding culture. The same thing continued. Even in broader culture. Biker culture. That's where Hells Angels' started. Political culture. That's where Black Panthers started. Crazy energy there! Whether it was politics, alternative lifestyles, music. We kind of wanted to tap in of what's that fundamental energy of humanity causes such intensity. We wanted to be intense - the whole picture of the intensity of humanity in sound. So it took us a while to figure it out how we'd do that. In some ways – that's the life-long quest…
During the era of "Souls At Zero" your style changed significantly in comparison with "The Word As Law" that was more of a hardcore-punk record. In what way was the experience of "Souls At Zero" different ?
That was definitely a point of major growth! Our first record – "Pain Of Mind" was definitely more straight-ahead. Hardcore-influenced by a lot of British bands like Subhumans or Rudimentary PENI along with American bands like Black Flag. "The Word As Law" – when I hear it back, sounds like a growing phase. We were looking for something…Listening to things with biggest spread, like Joy Division. Also re-discovering older stuff – King Crimson or psychedelic-era Pink Floyd. But then, I think we kind of had the spark. And I think we finally decided: "Ok! If we really wanna sound like the energy we're talking about: "We have to slow it down. We have to let the music breathe. We have to get our guitar-tones heavier. We have to spend some more time with our tone figuring out how to find our own sound!" and we also heard more sounds in our heads we couldn't make with two guitars bass and drums. We needed keyboards. But not only keyboards Joy Division or Pink Floyd…or Deep Purple. I don't know if people would understand how huge and influential Deep Purple is. Not necessarily for the music or for that idea of arena-rock but simply for the tone of that distorted-hammond-beat-organ at the same time with an electric guitar. It's like a monster! The frequencies of that are incredible. So we were asking ourselves: "How do we merge that psychic keyboards ? The heavy-john-lord-sound with some of the synthesizer sounds re liked from things like Tangerine Dream or Kraftwerk" – which also was happening at the time with early Ministry or Skinny Puppy, really screwed up electronics - Throbbing Gristle, the beautiful landscapes of Coil. We wanted that element! But we also wanted to do something else! When Public Enemy got popular. And you listen to those early Public Enemy-records…They were using very primitive samplers! Today with computers I don't think people give that stuff the respect due to how difficult it was to make with the sampler that was basically – you had one second or a few seconds. And you had to push the button manually. Computer wasn't going to loop it. They had to record it on tape and hit the button every time they wanted to loop. And Public Enemy sounded like riots in the streets. Just the sound of it! Crowd noise, shouting and percussion drum-loops, crazy drums! We wanted all of that! So we found the guy who had a sampler, who had some synthesizers named Simon. And we started working on it. We found how we would start to integrate that. Along with occasionally bringing some instruments – just giving the right energy. Something had classical or folkish vibes – we wanted to bring a violin or cello there. Something needed to sound like it was melting – we'd get a D-tuned synthesizer. If we wanted to sound like a train crashing building – we had a sampler. We kind of put all those parts together. That blew out minds wide-open and changed the ways we composed music. We were no longer limited to guitar-patterns and riffs. Basically, anything we could imagine, emotionally we could re-create compositionally.
Even though critics always associated you with post-metal genre, you've never been associating yourself with any genre. And you've always been mixing various musical tendencies. Whether these are hardcore-like vocal parts at "Enemy Of The Sun", the general intensity of "Through Silver In Blood" or "A Sun That Never Sets" where you started getting from a darker atmosphere and moving on – to the light. What defines the direction you move on to with each next record ?
We never talk about it! It's never from the brain. We just work on stuff and follow what feels right. So it's hard to explain. It's completely organic. Most times we tried to force things, we stood up beating out heads against the wall. I know there are some people, they can compose in cerebral manner. I think that creates different kind of music. This music really comes from God. Of course, I can sit on with the guitar, I can come up with an interesting riff. Save it, thinking: "Ok! When we'd get together – I'd play that and we'll jam on guitar-ideas or maybe ideas based around the sound or rhythm or mood or an atmosphere. And we'd take turns" – someone, usually the person speaking the loudest is more tapped in where the song needs to go. Sometimes it's a very easy process and they kind of come of nowhere. Sometimes it's a very long and arduous process where things get destroyed, re-build thrown out, re-visited. But in the later years we've tend to go with the performer. We tried to let it flow, to let things coming up naturally and quickly and just go with the river, set it up against the river. Mostly we live apart, never see each other. We don't have a lot of time to be creative together. So it's an organic process.
Since 2015 when your recent solo-album – "A Life Into Itself" came out, you have released lots of projects: the recent Neurosis album and one record you did as Harvestman. When you work on something, what helps you to differentiate different ideas in order to understand what fits this project and what you can use as a solo-artist for instance ?
Usually I have a mindset. Usually. Not always. Usually, I kind of know what I want to work on. If Neurosis is in the stage when we feel like it's time – I grab up the guitar and I approach the things from that angle, knowing what the gifts of my brothers are. And what started points need to happen. But here at home, most of the time, If I go out to the studio and turn stuff on, usually ends up being Harvestman. Because, I'm usually just improvising with electronics, electric guitar, string sounds, re-visiting old things I've recorded, turning them into something new. If I'm writing solo-material. In the past. Like I told you with "No Wilderness Deep Enough". But in the past, it's usually been based around some sort of guitar-figure. Or occasionally, a simple piano figure. Or organ-sound. Most of the time it has been an acoustic guitar or electric-guitar. More folk-oriented figure asking to be a song. Harvestmans' are not a song. Those are meditations. Improvised moods. But my solo-works – those are songs. Those are things I sit and compose them to be songs. In my own way. It's usually kind of clear what I'm working on. Occasionally, like with this entire new record – something accidental would happen and pull me the different direction. And I'm always open to that. I always follow that inspired because it's really what matters.
Meditative practices are quite well-spread among different songwriters. But how did you come to this kind of form of your work ?
I have no idea! It's not a cerebral thing! It's just happened. Do you make music at all, do you play instruments ?
I used to play the drums as a teenager.
Ok. For example, sometimes when you want to relax you may take up a book or you might listen to some music. But sometimes, when you're a musician you also just sit with the instrument in your hand. And your fingers just go, and they do various things. Since I'm not an educated player – my fingers are always looking for something that sounds interesting. As a kid, I wanted to play rock-guitar. So I worked on that. Not like my friends, who are actually good rock-guitarists. I got older enough to be able to play a few chords and joined a punk-band. Neurosis is its own animal. We don't play anything that's very traditional. We just got to know our instruments and our tones and how to make interesting sounds with them. Being untrained my first solo-record was an accident. I didn't mean to do that. I had home-recording equipment, I was recording ideas and all of a sudden, I have the body of work. That put me on the path: "I have a solo-work. And I have to peruse it more consciously." – that's how all the other albums happened too. Even this newest one too! I didn't know what it was, when it came. It was an accident that happened because I couldn't sleep in Germany. With Harvestman…I had no idea. I just had recording equipment and I had all this strange stuff that was somehow about folk-music, somehow about fuzz-guitar and psychedelic music. Somehow about quintet synthesizers. And somehow it all make sense when you mix it all together. Once I heard a bunch of that, sitting around, I gave it a name and I put it out to the world. And here I have "Harvestman"-project. It really happens by accident. Just comes from being interesting in sounds, being into a home-recording. That again, goes to this DIY-mentality. If you're photographer, in the old days, you'd set up the dark room in your basement or your bathroom. And develop your own photographs. I've always loved the idea of that recording. So Harvestman it's kind of my love of all of those things – put together. It's all accidental! It's all luck! It's all part of learning surrender to the idea of creativity. Loving sounds, interesting sounds. And just following it, where it goes.
Together with the release of your upcoming solo-album you've announced the release of the collection of your poetry works titled "Harvestman" – speaking about your lyrics, I can't but notice that your poetry is always very dynamic – in a way you describe the things, or oppose different topics you touch upon. Being a songwriter is it important for you to put that rhythmic element in your poetry ? Like something the beats did - putting a rhythmical structure in core of what they've been writing.
I think so! Again, not consciously! When I look at the lines, I'm saying them loud in my mind. And I think my voice and my way of speaking, naturally has a rhythm that it wants to follow. I do think I have a rhythm. Like I do think if somebody else read my poem out loud, they might put a different emphasis on different things. But and I think, especially with my first…It's my first published work of poetry…Before now all my poems just lived and died in old journals. And maybe had lines picked out to go join songs. Here and there. It became kind of thoughter for lyrics. I steal a line here, steal a line there. Take a phrase. But last year, I was going to work on some poems and leave them and not touch them. Just let them to sit in the journal and I decided to tie them to my lyrics. Just to give them a context that mind pick peoples' interest. I'm not known for being a writer and a poet so I thought if I'd introduce the idea to the people appreciated my other works, maybe I could find an audience. It does gets back to your comment – it does have a rhythm. It does have a flow. And I think those are things to look forward to play in the future, finding different ways to break lines. Finding different ways to write them. Or maybe a little step-further away from how the lyrics might work. Right now, it's just my style. It does have a rhythm, it does have a flow, it does seem to live in something resembling.
Within your poetry, you've mostly been focusing on different naturalistic images. Just like with "A Grave is a Grim Horse". Is it a reflection of your life-experience in the form of images or something else ?
Always going back to my deep old answer: I don't know why it comes the way it does. Or why those are my images. I try to approach anything with pre-conceived idea or specific story or specific tale, I want to tell. I follow it where it wants me to go. And I think my use of nature imagery…When I lived in the city. For a love of the Earth on a love of nature. Referring to the time where people were more connected to circles of the Sun and The Moon and The Earth. And to the animals. To the plant life. The disconnection of such things was going to leave us in a ruin. Not just as society. But mentally. We've cut off a part of our own nature. Cause, we're naturel beings! We're parts of the Earth. We're children of Earth. Now that I've lived here in the mountains, in the forests of North Idaho for the last 15 years, a lot of my life is with it! And I learnt to become excited about the seasonal changes. When I can see them all around me. Watch the animals. Observe the things in their natural state. And how that feeds my soul. And gives me some form of joy I don't find in city-life. Of course, I love going to book-stores and record-stores and seeing concerts and art-galleries. And I can do those on vacation. But then I also see here, in the areas that are more wild, you see human beings, you see their houses being built, you see more natural areas disappearing. It's still fuels that kind of despair for the great disconnect that we're having. But sometimes I'm using the natural metaphors because they're just so powerful. What is more powerful then a wave of the ocean to describe an emotion ? What is the more powerful then a pool of the moon on tides to describe the feeling of loss ? What is more powerful then the Sun crushing to your eyelids and burning a pattern in your eyeball to describe certain sensations you might feel as emotional being ? I definitely fall back on natural metaphor a lot. Almost to the point when it becomes a cliché. But s*it - it is what it is! Those are my power spaces whether I'm talking about my personal life, my own emotions. I could be talking about relationships and turn them into something natural. Because, I'm uncomfortable talking about it literary.
But as an artist, do you think you could write such emotional lyrics and poetry living in other place ? Unlike North Idaho.
Yeah. I think it's just what I was meant to do. I don't see any other ways to create. Those are the energies which I tap into unknown. Other people have gifts of other style of expression. Which I appreciate. But I don't know…This is just what I was given.
Danil VOLOHOV
04/08/2020
---