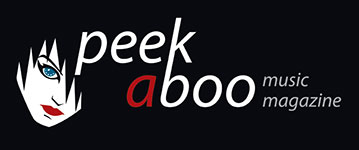 like this interview

---
THE BREATH OF LIFE
Every show is unique and when you feel the audience having a good time too is just wonderful.
04/06/2014, Didier BECU
photos: © Marquis(pi)X
---
Life can sometimes be weird. I have interviewed many bands, but never The Breath Of Life who are without any doubt the finest darkwave/ethereal band from Belgium (and more!). Perhaps it's because I always thought it's not a good idea to interview friends. But as I'm a fan too and because Isabelle and her gang are already around for…uhhmm decades!…, I decided it was finally time to ask them questions I always had, but never dared to ask (well, in a way!). You can see this fine band in Brussels on 4th October along with Soror Dolorosa and Stupid Bitch Reject. But now, it's up to Isabelle to tell her story!
Hello, The Breath Of Life are around for 25 years. That's a long time, Isabelle. How would you define this period ?
Isabelle : I would define this period like wonderful. Next year TBOl will be around for 30 years. It sounds long but basically it doesn't feel long at all to me.
Do you think that I can say the band has become a sort of alter ego of yours ?
I : Music and TBOL are very important for me. It's a part of my life since I'm 15. TBOL helped me to build myself through great experiences. Music is such a great way to express yourself and it helps in so many ways.
I always have considered you a bit as a 4-AD band. In that option, you are also quite unique in Belgium, not ?
I : Ha, ha, ha.... unique.... in Belgium (laughs) Well, one of the great compliments we get is that we have our own specific sound full of emotion so this can fit with the meaning of «unique». By the way, I like most of the 4-AD bands.
Being unique also means in a way that you are outsiders. Do you think that's fair ?
I : Being creative and playing music are very natural for me. I don't feel like being an outsider. I just let my mind, my thoughts, my emotions build up music and stories.
The Breath Of Life were bigger in other countries, especially Eastern Europe. Is that a coincidence or is it because the support is much stronger there ?
I : From 1991, we had a lot of opportunities to play in Eastern Europe, then we signed with the label «Hall of Sermon» which is well known and worked very well for TBOL promotion. All this gave us lots of chance to play in Europe in general.
The first words that spring to mind if I think of The Breath Of Life are : never give up… Agree ?
I : Ha,ha,ha,... euh, I'm sure we'll stop one day (dead or alive). More seriously, I keep going as long as I have pleasure in what I'm doing.
Your music is of course dominated by the ethereal voice of Isabelle, but you don't rely on that. I mean, you also make melodies. How is that in the band ? Do you write together or is there a genius around in the band who come up with tunes ?
I : We all work together. Someone comes with a basic idea or melody at the rehearsal place then everyone brings its own part to this idea. I write the words once I built up my singing melody. I think it's very important to let everyone express themselves and do what they feel.
Recently you released «Whispering fields», your 8th album. What's your opinion about it, now that it's out for quite a time.
I : I like this album very much. It's a nice balance between delicacy and power.
I'm sure you'll answer « Whispering Fields ». What is your fave album and why ? For personal reasons, I think « Silver Drops » was the best thing you did…an epic !
I : My fave album remains «Lost children» because of all the different emotions i can percieve through all the songs. Every songs has its own vibes and atmosphere. I also think we all have been very creative on this album.
At the end of the 80's I saw you performing in Liège. I think it was with Adrian Borland (Les Fruits De La Passion), I immediately fell in love with your sound…always naming you the X-Mal Deutschland from Belgium…but in all honesty, I never would have thought that this band would be still around in 2014… What about you?
I : I do remember this festival with Adrian Borland, Collection d'Arnell Andrea, etc. To be honest, I never think about how long TBOL would keep going. I think we just let ourselves going from an event to another with rehearsals in between to create new songs and get ready for the shows. We just hoped to get more and more shows and have new releases.
You were on stage on the most big festivals from the scene. What's your favorite moment?
I : I don't have «A» favorite moment but a lot of good times. Every show is unique and when you feel the audience having a good time too is just wonderful.
It took quite some time before you released « Whispering Fields ». Why ?
I : Yes, you are right. Some of us have been busy with some very personal projects. And you know, sometimes in life you have to take decisions and change your priorities for a while and that's exactly what happened for some of us. Also, we are used to play songs we all like and, personally, I prefer to take time and be sure we are all happy with the choice of the songs on the album.
Of course you're a lady who will always have a special place in my heart, Isabelle, but the truth is that we're all getting older (you still look beautiful though !). Apart from that, do you think the scene has changed a lot ?
I : Thank you for the compliment. Well, the world is changing so the scene is changing too. One of the biggest change is Internet which is a wonderful way to communicate and being informed. But although it has become easier for bands to put out music with all the new technology, it has become more difficult for bands, labels and promoters to survive.
Never regret it that you were in the gothscene ? I mean, if you weren't, who knows you could be big players…if Amatorski can fill the AB then The Breath Of Life can too I think, if only they got airplay !
I : There is no need to regret anything. All around the world there are lots of good musicians who deserve to get more success. And sometimes, just meet up with the good person at the right time can change your life. I would love to play more often but I do not regret to play in my universe. From the beginning, I do what I feel and that's probably why I still love making music.
Two questions I always ask. What's your favourite record of all time and why ?
I : My favourite Cd is actually a Dead Can Dance compilation «A passage in time» because it is such a good collection of great songs.
With whom wouldn't you mind to be alone with in an elevator for 8 hours and what would you do then ?
I : Well, I'm claustrophobic so I would probably die in the first 30 minutes ! But I would love to spend my last 30 minutes listening to Lisa Gerard or Elisabeth Frazer singing live for me because I'm sure they could soothe my mind and help me dream myself out of this hell with their wonderful voices.
Someone told me that you soon will play an important gig in Belgium. Be the first to tell us something abouy it !
I : We will be playing on 4th of October at the next Fantastique Night in Brussels with Sopor Dolorosa and Supid Bitch Reject. Fantastique Night is a great enthusiastic team lead by Frederic Cotton. They are very involved in bringing great alternative bands from all over. It's one of the very important organisations for keeping these cultural events alive in our scene.
Didier BECU
04/06/2014
---