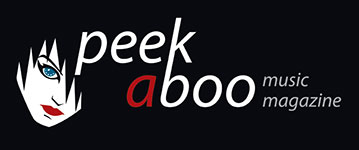 like this interview
---
TREVOR DUNN (MR.BUNGLE,FANTOMAS, TRIO-CONVULSANT...)
'The hard thing to do is to keep it simple.'
29/11/2019, Danil VOLOHOV
---
This year, Trevor Dunn releases his new album. And like previous ones, "Nocturnes" became one more proof of Dunn's composer talent. Each of his releases is something slightly different from previous ones. This paradigm started back in the 1990's, when being a member of Mr.Bungle, Trevor Dunn started exploring the abilities of musical forms and stylistic boarders. And cultivating a certain kind of attitude that followed their music.
Inspired by many different things, Mr.Bungle united them into one form unlike other bands or artists. And, this is the thing Trevor Dunn successfully continues to do. His projects are various. Various vibes and lines, and ideas. The only thing that united all these numerous bands is his sources of inspiration and desire to do something unlike each other.
In the interview with Peek-A-Boo magazine, Trevor Dunn told us about coming reunion shows of Mr.Bungle and his trash-metal roots, about writing "Nocturnes" for decades and his coming releases, about playing live and contiguity, about anniversary of "California" and creative authenticity.
Recently, Ipecac recordings announced a serious of reunion shows of Mr.Bungle. So let me ask you, how did everything come about with it ?
Well, I actually had the idea of doing this a while ago. After meeting Dave [Lombardo] and playing in Fantômas. Our first demo was very much trash-metal and very much based on the music we were listening to in the 80's. Like all those bands: Slayer, Metallica, Anthrax, Destruction, Kreator, Mercyful Fate. We were in all that stuff! And after playing with Dave, I realized: "Men, we should re-do that music!" Because it was never recorded very well…I just felt – that music was written in four days with him in mind, ultimately. And it would be fun to re-do it. Also, I think it's the way to show that we took that music really seriously. It wasn't a joke to us. Those songs, I think, deserved to be performed. We rarely played that. We got only a few gigs with that music in the 80's. So yeah, I was hanging up with Mike [Patton] and Dave[Lombardo] and Trey [Spruance] at a stage of Dead Cross show, that Secret Chiefs 3 had been open up for. So we were all there, hanging out together. That's when I'd reached the subject. Everyone was like: "Yeah, man! That sounds cool!" – that as a couple of years, actually. And then like a year ago, I brought it up again. We started talking about it and decided to add Scott [Ian] to it. And…yeah, that's how it came about!
This year "California" celebrates 20 years anniversary. So it's very nice to speak with you today about it! Once you said that for Mr.Bungle it became a culmination of your creativity. But how important is this record in the context of your whole career ?
I would say it's pretty important! I think, the time we lived in Sun-Francisco which was basically…I was there in 92…Until 2000. The other guys were there a little bit earlier. Like a year before me. Whole time we were there we were doing different things. Aside from Mr.Bungle. That's what I was learning as bass-player, playing in Sun-Francisco in jazz-groups. Creative original bands and stuff. I was bringing what I was learning to Mr.Bungle. And everyone else would bring there what they'd been checking out. Because we didn't really…especially by the time we started writing "California", between "Disco Volante" and "California" we weren't really hanging out together very much. The very first record it's kind of combination of us, hanging out together. And then slowly we started separating…Which I think is just a natural thing to happen. We started having other friends, exploring other things. But we still brought that together to Mr.Bungle. So, personally for me – it's really important. I wrote music for strings on that record, and piano and…I was composing, basically. And the great thing about Mr.Bungle – we'd always had…like there's no limitations. I can bring everything in. And if it doesn't work – it doesn't work. Maybe, at some point it would get rejected. As it doesn't fit in. On the album or something. And that's fine. But ultimately it's fair game. We never put any restrictions on each other. About what we were writing.
During the years of your career you'd been working with band format. The only exception would be probably John Zorn who, despite being producer of your debut record also recorded saxophone parts for "Love Is A Fist". While recording "California" you had involved a variety of musicians – cellists, violinists, accordionists…But with all these changes in your creative approach, was it hard for you to achieve a certain contiguity for "California" ?
I think the hardest thing for us was…We recorded in a lot of different studios. There were a lot of sessions. That was difficult in keeping contiguity. We record stuff in our rehearsal space. And then we went to a few different studios. That was more difficult than any kind of musical contiguity. Especially, once we get in a studio and started overdubbing and putting all…elements that solidified there. It kind of like if you have a rough piece of wood for a coffee table. And then you started putting shellac on it, to make it shiny and smooth. You can have this contiguity. At the same time, we'd never approached any record with the idea of keeping any sort of contiguity. We just started doing stuff. As we go, and might think: "Well, we already did this on that song so let's not do it here. Let's do something different!" Or "Let's use the same instrument here. Again!" or the same sound. And what I'm trying to say – the contiguity happens naturally.
The same year you released the first album of your new project – Fantômas. More metal-colored opposing to "California". How did everything come about with this project ?
I remember one day Patton and I were talking that it'd been years since we played metal. Because, Mr.Bungle had done a couple of records. And each of us had been doing different projects. All kinds of different projects. So we thought: "Men, we should play metal again! It was so long since we played metal – it would be fun!". He was friends with Igor [Cavalera] from Sepultura, 'cause they toured together. I said: "Yeah! We should write some music!" – I didn't think about it much more. And then, the next thing I knew, he had the whole demo-tape of 30 songs. So he [Mike] took that idea and made his own. That band was his project. He wrote all music, he knew exactly what he wanted. And I was sort of higher hand…It never really was my band. He'd called the shot in the studio. And he put together the setlist and stuff. I mean, he'd definitely relied on the rest of us to help realize his vision. Sometimes he had the riff that would be: 'Well, the easier to play…" or 'it would make more sense to do it that way…" And he was really into doing it that way. But it was really his project.
This year your new album "Nocturnes" came out. Some of these compositions were written back in late 80's. Could you please tell me why you decided to get back to these things only now ?
Actually, I've been working on "Nocturnes" record for years! And I just haven't had time to finish it. Or to really focus on it. Which is regrettable to me! Doing the record like that for the next time, I'm gonna focus on it, doing it all once. And not gonna spread it out for literally 10 years. I've been talking to [John] Zorn about chamber record for a long time. He said: "Yeah, man! Just do it! Bring the music – I'll put it out!" – I said: "Ok!" As I'm really busy as a sideman, constantly learning other people' music and practicing and rehearsing it's hard for me to do it. Cause it takes a lot of time – sit down the desk and composing. Sometimes, I need like two months of getting up every day and working at the desk by myself. It's hard to do – it just takes a lot of time. I'd love to do more of that. More frequently.
What were your sources of inspiration for this record ?
I listen to a lot of 20th century-music. I really love a lot of Russian composers. I love Alfred Schnittke and Shostakovich and Gubaidulina. Since I've been in the college in late 80's, I've really been checking out a lot of different 20-century music: Harry Partch, Henry Cow, Lutosławski, Penderecki - all those guys! I love all that stuff! I have a big record collection of all that stuff. So…I love looking at the scores. I love listening to that music for pleasure. That's kind of countless…The piano-nocturnes are certainly inspired by Chopin's. This kind of homage, in a way. Even though they're much simpler. The piece of bass and string quartet was written when I was in college. It's one of the first pieces I wrote that I actually like. So that's why I decided to record it for this album. There's kind of countless list of artists who inspired me over the years…
With Mr.Bungle you always had a different kind of attitude. Different from most of the bands and artists. You never worked with something stable – there were always different elements in your creativity. But working with such a variety of styles – was it hard for you to understand each other, or you always had a special chemistry ?
I think we always had a special kind of chemistry. I think we inspired each other with different things. Mike used to work in this record-store in town. And we'd always be the first people in town to get the new releases. And he'd bring them over to my house, and I'd tape them. You started out with mostly metal stuff. But then it led to all kinds of different things. And college…Trey was one of the first people who got me to Antonin Arto. We were always reading stuff, sharing and turning each other on to authors and movies and music and stuff. We grew up in a small town where most of the people didn't have a lot of curiosity, I think. A lot of people we've been going to high school with. They ended up having this kind of standard things you supposed to do: you graduate, you got a job, you get married and stay in town. Some of them got success having a successful business or whatever. But we were always looking for this weird inspiration that would always hard to find. Sometimes we had to leave the town and drive five hours to San-Francisco to see concerts or buy records we couldn't find. And I think that's why we met. There were just three of us in a small town and it was magnets – we had to find each other ( laughs ). I guess, such kind of things starts very simple. Like when I heard Trey playing for the first time. I find what he was doing really interesting and different. We started talking about the same kinds of music. I think we were lucky that we found each other. If three of us would have grown in separate towns – it would be a totally different story.
Describing the transitional phase between your debut album and "Disco Volante" you said: "It was a big learning period" for all of you. In what way did your creative approaches and stresses change at that point?
Like I said, the first record came out with us, hanging together a lot. All that music was written in Eureka, in small town we grew up in. And then we moved to San Francisco started having access to more stuff. More shows, more creative things. I used to go see The Melvins all the time. Whenever they were in town. And the first song on "Disco Volante" [note. - Everyone I Went to High School With Is Dead] is basically a tribute to The Melvins. In a weird way. Trey was discovering hindi-music and middle-eastern music so "Disco Volante" came out of our first year in a big new city. And I was playing with older guys – jazz-musicians. And now instead of our small-home town record [store], there was Ameba Records and Berklee, which was insane…I mean, back then, there was Ameba, Tower…I think there was a Virgin. There were bunch of huge-record stores and two block radio in Berklee. And we used to go and spent an afternoon buying records, take them home and going wild listening to (laughs). So we just had more access to more kinds of music.
One of the distinctive features of your style of playing bass is this balance, between jazz chords and metal coloring. While playing with Mr.Bungle you always kind of united these things. And you still do! But among your collaborations there are still some artists like The Melvins, Tomahawk or your various jazz-projects like Trevor Dunn's Trio-Convulsant. How do you feel getting to one of these sides – like purely metal or purely jazz. Or the difference for you is connected with different esthetics and atmosphere ?
I guess, for me each project has its own voice. Like the idea of Trio-Convulsant came about for me, because I was playing…Sometimes I was hearing metal that was not that harmonically interesting. Or I was hearing jazz that was harmonically interesting, but wasn't really heavy. And I kind of wanted to bring heaviness and harmony together. So I have a very specific idea about that. I think each project has to have a reason to exist. It has to have a voice. It has to have a purpose. I'm probably never gonna have straight metal band. This Mr.Bungle reunion where we were playing our first demo is kind of like that. It's like: "Ok, we're gonna do this trash-metal thing! That's why we're only doing a few shows!" But each thing has to have its own… I don't sit around thinking: "Oh, what do I have to bring to this project ? What it should have ?". It should have the vision first. Here's where I wanted to be and that's how I'm gonna get there.
But, when you start a new project, what's in the basis of it: a certain idea you want to explore, a certain style or coloring, personal chemistry? Or these things usually tie together?
Yeah, all those! All those happen sometimes! I'm doing the week at "The Stone" [note. - The Stone is a not-for-profit performance initiative dedicated to the experimental and avant-garde.] at the end of October, in New York city. Like five-night residency. I'm doing a couple of brand new things I just wanted to put together grouped with certain people. And I started writing music later…But there's a guitar-player I'd love to play with - Brandon Seabrook. And I just don't really play with him often. So I want to do something with him and the singer, this women - Amirtha Kidambi, who's also don't play with him much. So I just thought, that would be a cool combination. So I decide to write some music for. But other things like Trio-Convulsant – I wrote the music for that first. And then decided who's gonna play. Sometimes I write having a person in mind, knowing their style. That's really important too. Knowing how someone plays, knowing what their strengths are.
Let's speak about your early age. You used to jam a lot and play in school bands. But when did you get this desire to step from a certain form and doing everything in a different way?
Oh, Jesus, I don't know…(laughs) I think there always was this way. I don't really know why (laughs). I think, it's always been really important for me not to try to repeat something's already done. Even if I write a chord progression, I might think: "Oh, that's sounds like metal…Need to change a little bit!" or sometimes, it's very deliberate. Like with some Mr.Bungle' stuff. Sometimes, I'd take a very simple chord progression and just twist it in a certain way. Just intentionally. So it would become…like a twisted version of the original. Like a very basic chord progression 6-2-5-1. And then I'd do something with inversions or with one chord or something. Just putting crack in tradition, I guess. And I think knowing a tradition…I like the idea of knowing the rules before you'd break them. But at this point, in the history of music, there's no reason not to push the boundaries. It's fun to play cover songs and it's fun to mimic things. That's why people to karaoke. And I respect that. But, if you're trying to create something new – it should be something new. It shouldn't be a re-hash of what someone else's already done. Because, it's already done. If all the houses in your block are blue, why do you want to paint your house blue ? Why not paint it different color ? (laughs)
As a person being influenced by very different styles and artists. From Stravinsky to Slayer – the influences you united as composer. And speaking in terms of Mr.Bungle – there are lots of examples in your creativity, when the direction of a song changed quite a lot. Such rollercoaster with turns and twists. But with it, you managed to save a certain coloring. I guess good example of such a thing would be "Carry Stress In The Jaw". So again, wasn't it hard to drive with this primary input up to the destination ?
Yeah, it is! It's a challenge, for sure! A lot of times, less is more…A lot of music I play whether it's what I written or other people's music – it's fairly complicated. But it's actually very easy to make something complicated. The hard thing to do is to keep it simple. You start with something simple and you can expend it million different ways. There's theme and variations and you can play things backwards and upside down. But all you need to start with – two or three notes. Especially if you start adding the element of improvisation to it. I think it's very easy to sit down and write the whole bunch of notes and something that's really complicated. Where's the contiguity is totally lost. For something like "Carry Stress In The Jaw" – there is a lot of theme and variations in that song. Even if it's different section, I'm still using the same melodic line. And that's just trying to get the most mild and small amount of material. I think, that's something that gives a contiguity to the song. Even if you don't even hear it at first. Or it's not obvious – it's still part of the skeleton on the piece.
Now you're going for a European tour. But let me ask you, how do you see your next release ? Is there anything you're working on now ?
I'm trying to finish few records right now! I worked on some film music for young film-maker in New Zealand. He's still finishing the film. He's actually making a film after the music. Which is rare. Hopefully we'd put those out together. Maybe the DVD or CD combination. And then I have a duo with Dutch electronic musician – Sannety. The name of this project is The SpermChurch. We're getting close to finishing that record. So it's electronic and electric bass. And then, besides from that, I've been working on singer-songwriter record for about 10-15 years. Just slowly piecing it together. I'm trying to find the time to finish that. And I wanna write a new record for Trio-Convulsan. But add chamber group to it. Quartet – two strings and two wings. And kind of take what I did with that group before and re-invent it, I'd say. These are my projects that I'd like to realize in the next couple of years.
And finally, you've always been saying that performing is one of the things that keep music interesting for you. And with Mr.Bungle all of you got the reputation of amazing live-band. So in what ways do your feelings from being on stage differ now than what they were back then, and what do you feel getting on stage each time ?
To me, it's the same. The thing that's different is just that over the years it's become more and more natural. I mean, depending on the music, I don't get nervous so much anymore. It depends on how difficult it is. And how prepared I am. But generally walking on stage it's pretty natural for me. I'd say that I try not to think much about the audience. I really try to focus just on the music and musicians. In the back of my mind I know there's audience there I'm providing something for them. They paid to get there and see this. To entertain or whatever their purpose is, to be there. And I have a job to do. So I wanna do everything the best I can. So I know it, but I have to focus on the music so I can do the best.
Danil VOLOHOV
29/11/2019
---