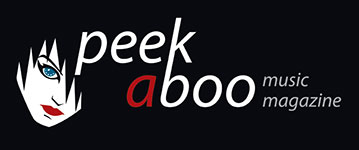 like this news item
---
---
"Computer Love" (or "Computerliebe" in German) was released in July 1981 as a single of the studio album Computer World, which was released that same year. The song, released on a double A-sided single along with "The Model", went on to become number one in the UK Singles Chart and reached the 13th position in the U.S.Hot Dance Club Play Billboard.
Besides the shorter original 7" single version, the original 12" version of "Computer Love" is a different version than the one originally found on the 1981 Computer World album.
The song was re-arranged and re-recorded for the band's 1991 studio album The Mix.
The melody of "Computer Love" was used in 2005 by Coldplay for their single "Talk". Apparently, Coldplay singer Chris Martin asked Kraftwerk for approval prior to its release.

Computer Love (Lyrics)
Another lonely night, lonely night
Stare at the TV screen, the TV screen
I don't know what to do, what to do
I need a rendezvous, rendezvous
I call this number, call this number
For a data date, data date
I don't know what to do, what to do
I need a rendezvous, rendezvous
Computer love
Computer love
Computer love
Computer love
Songwriters: Karl Bartos / Ralf Hütter / Emil Schult


Computer Love (1981 - 12")
A. Computer Love 7:20
B. The Model 3:37
Computer Love (1981 - 7")
A. Computer Love 3:45
B. The Model 3:37
Original single version (fan-made video) Original album version (Fan made video) Computer Love (Live 1981) Live 1990 italy Live 2015 Amsterdam