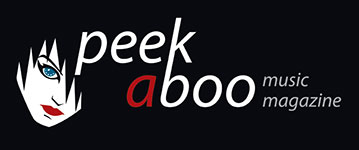 like this news item
---
---
Complete Control Productionsinforms you that they have signed a record deal with the Swedish duo Guilt Trip.
Guilt Trip rose like a virtual phoenix from the ashes of the somewhat celebrated electronic marauder Chirurgie Esthetique that had existed in various forms from 1988 onwards.
Chirurgie Esthetique released some demos, attended a couple of compilations and played at various clubs, opening for bands like And One, Dance Or Die and Oomph! among others.
At the turn of the the millennium, a shift in sound and insight made the band change its name and Guilt Trip was born, in a way even Reborn.
The two members Karl Lindberg (aka KaLi, Cabal and so on) and Magnus Nilsson (aka MaNi, Maggot and so on) started exploring new rhythms, new chants and philosophised with new hammers. Some self-released tracks and virtual albums (e.g. Reborn and Stigmartyr) were well received as were various gigs around
Sweden. Having been joined by guitarist J. Bergman of Man Machine Industry they released the long awaited and much worked on proper debut album Branded on their own label By Revolting Art Productions (BRAP) in 2009.
Promoting the release they did a range of gigs around Sweden and Denmark sometimes joined by other collaborators and noise makers (e.g. The Pain Machinery, Run Level Zero and 8 kHz Mono). Work is completed on a new album where the band took one step back and two steps forward.
Musically that which influences the Guilt Trip range from industrial funk and hard rhythmic electronics to various types of punk, metal and even grindcore but they won't limit themselves to just that. Limits are for cowards.
The upcoming album with Guilt Trip will be released I the beginning of 2012 and a single will be released prior to that.