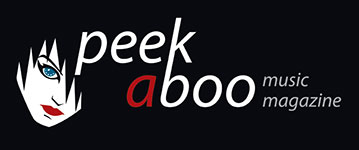 like this news item
---
---
Avant! Records is very proud to introduce their new release: *"Endless Days"* the debut album by the Brooklyn-based cold wave group *DREAM AFFAIR*

Frontman Hayden Payne began Dream Affair in Philadelphia in 2009 as a guitar-based outlet to his previous band Void Vision. It has since relocated
to the industrial outskirts of Brooklyn, New York and expanded its lineup.
Since the release of their sold-out EP All I Want last fall, the band has expanded their initial references of UK post-punk and French cold wave to
incorporate sounds of Wax Trax industrial and 4AD shoegaze.
Comparisons have also been made with bands such as The Cure and Depeche Mode. It is no coincidence that this evolution of Dream Affair?s sound corresponds with the
addition of Abby Echiverri (synths/vocals) and Frank Deserto (bass).
"Endless Days" is out June 27 on AVANT! as LP and CD, both limited editions.
Dream Affair is also a live act that is not to be missed; the band has secured several prominent gigs, including appearances at the infamous Wierd
Records party in New York City and opening slots for Mark Burgess of The Chameleons.
An EU tour is about to start, these the dates:
July 2 at Elfer, Frankfurt
July 8 at King Kong Klub, Berlin
July 12 at Fluc, Vienna
July 16 at The Slaughterhouse, Berlin
July 22 at La Mécanique Ondulatoire, Paris
July 23 at Swamp Club, Freiburg
August 14 at Part Time Punks / The Echo, Los Angeles
August 17 at Wierd Records / Home Sweet Home, New York