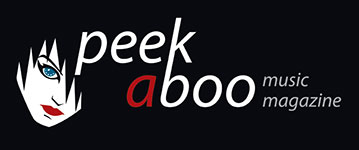 like this news item
---
---
During their remarkable career, Diary of Dreams have played more than 400 gigs in 34 different countries. Even though they became known as a living legend quite early, they never stopped their creative strife for new musical worlds and concepts. As headliners, at prime slots of the most renowned festivals or on tour with the new German shooting star Unheilig – no matter on which stage, Diary of Dreams always knew how to deliver and how to win over new fans for the band.
And now the 10th studio album is set for release. The title of the new album will be "Ego:X", again a concept album, and it will be released on 26th August 2011 in four exquisite editions that will differ not only in their intricately designed artwork but also in their musical content.
When it comes to the actual sound of the album, there are somesurprises.
On one track, Adrian Hates' charismatic voice meets the hauntingly sensitive performance of Amelia Brightman, and throughout the album you can hear Martin Kessler who is famous in Germany for lending his voice to stars like Vin Diesel and Nicolas Cage in the overdubbed films.
According to Diary Of Dreams "Ego:X" is a musical and lyrical journey through the life and metamorphosis of the album's protagonist X, a character study, a movie without visuals, a gripping story showing the pitfalls and chasms of the human soul.
Of course you can see Diary Of Dreams on this year's Shadowplayfestival..