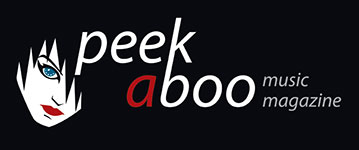 like this news item
---
---
With the release of their new album "Blind Sound" last year, In The Nursery are doing a small tour in Germany coming month. Here are the dates:
17/11/11 Forum Bielefeld
18/11/11 Ratinger Hof (@ Stone Club) Düsseldorf
19/11/11 Kantine (November Noir Festival: Headliner) Augsburg
20/11/11 Das Bett Frankfurt/Main
ITN have also issued a new limited edition Blind Sound t-shirt to coincide with their German Tour.
Printed on black Fruit of the Loom heavy cotton shirt with distressed ITN logo and Blind Sound cover image in quality white print.
Furthermore In The Nursery's 'Live at Camden Palace' will be available for digital download via iTunes from 31.10.11. Recorded live at Camden Palace 13th February 1990, the previously unreleased recording captures the band at a crucial point in their career having just released the milestone album L'Esprit.