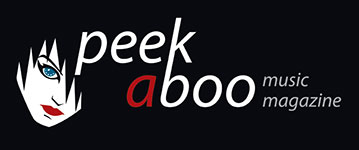 like this news item
---
---
Two brand records will be soon out on Dark Entries.
The first album is a re-issue of the debut album Flesh by Jeff & Jane Hudson.
This will be expanded with an extra LP of singles and EP material. Jeff & Jane Hudson are a husband/wife duo from Boston who got their start in the art punk band The Rentals in 1977.
Their first single No Clubs was released in late 1980 and showcased a lo-fi avant garde all synthesizer band.
The World Trade EP came next in 1981, expanding their brand of post-nuclear electronic pop. Their vocals qualities were distinct; Jeff quivery and drug-addled while Jane more detached and icy.
The duo reached their pinnacle with 1982′s seminal Flesh.Perhaps one of the United States biggest achievements in the entire "synth" movement of the 80s. The music was electro-pop employing early Roland synths and the TR808 drum machine.
Completing the discography is the Special World 7″ released in 1983 before the band emigrated back to Boston and stopped recording and performing.
This deluxe edition has been remastered for vinyl by George Horn at Fantasy Studios in Berkerley directly from the original master tapes.
LP 1 is the Flesh LP and LP 2 features the No Clubs and Special World singles plus the World Trade EP.
Each double LP set comes in a gatefold sleeve with unreleased photos, original artwork and a lyrics sheet.
All 2xLPs come with a free digital download card!
Another new one is the reissue of Starter.
Starter was a minimal electronic/synthpop group from Switzerland, formed in 1980 by vocalist and fashion designer Francis Foss, Claudine Chirac (from fellow Swiss Wave group Grauzone and Jet Harbour. Originally the band also included Stephan Eicher who co-wrote two songs but departed before the band recorded their debut album.
STARTER began in the city of Bern when Francis, Claudine and Jet decided to create their own brand of New Wave music inspired by Gary Numan and Kraftwerk.They released their debut, self-titled album Starter in the summer of 1981, making this summer the 30th anniversary of this long out-of-print and extremely hard to find LP!
Using early analog Roland and Korg synthesizers, STARTER'S music seamlessly merges wistful electronics from Germany's Neue Deutsche Welle movement and powerful vocal stylings from French chanson.
The next few Dark Entries Records releases are in the works!
Parade Ground – The Golden Years – LP
System Liliputt – Harpa LP
Europa – La Ultima Emocion! LP
Vita Noctis – Against the Rule 2xLP (co-release with Daft Records)