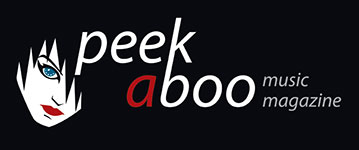 like this news item
---
---
Absent One, a famous Russian garage-synth band, was formed in 2009, Moscow. It was created by the friends Nick and Alex.
Over the whole year the band was giving concerts all over the state. They drew public attention after performing at the first Russian Goth Festival "Dark Entries".
The debut album "Blowback", released the same year and re-released as a download on Ionium Records in 2011, had a rather specific sound, in a way reminiscent of Covenant, and was favorably received by critics.
The song "Stewardess" was then included in the "Synth Radio Russians" compilation.
The year 2010 showed significant changes both in the music and the style of the performance. Still using pure electronic sound, the band tended to goth, punk and garage genres.
The new backing vocalist Helen introduced cabaret manner into the new sounding. The Track "Hollywood" was included in the "Best Russian Dark Stage artists" compilation.
Absent One continues to perform on a regular basis and the new album "Places" will be released on Ionium Records on October 14th.