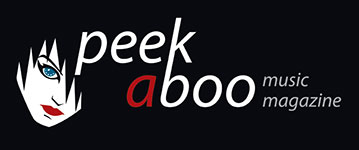 like this news item
---
---
The Belgian based MORC Records informs us that they have two new releases coming your way.
The first one is the new album by Sharron Kraus & Michael Tanner: "In the Rheidol valley".
Field recordings get a whole new meaning on this album. Sharron Kraus and Michael Tanner (of Plinth and United Bible Studies) took their instruments to the Rheidol Valley in Wales and improvised songs, inspired and accompanied by the nature sounds.
The result is eight very diverse experimental yet traditional sounding folksongs that are very much related to both artists' solo output. This release comes in beautiful screen printed sleeves, in an edition of 250 copies.
Another release is Urpf Lanze/Edgar Wappenhalter/Hellvete: split ep.
Just before embarking a joint European tour in April 2011, Urpf Lanze, Edgar Wappenhalter and Hellvete each contributed one track for this compilation, clocking off just under half an hour.
These three quite different artists contribute some of their best material so far, so you can expect a great mix of primitive outsider folk, dreamy shoegaze and brain melting drones. For Urpf Lanze, this is a prelude to his debut LP that will be released by Jozef Van Wissem's Incunabulum imprint. Edgar Wappenhalter scored last year with his first slab of wax on Morc, and Hellvete got raving reviews for his LP on kraak in 2009.
The latter two of these artists were also founding members of Sylvester Anfang.
This ep is limited to 200 copies and comes in a 3-panel foldout sleeve, accompanied by a tour poster.
Reviews soon on Peek-A-Boo!