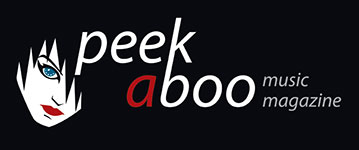 like this news item
---
---
Starting this Thursday, an epic European tour from Chile's finest exponents of industrial rock: VIGILANTE.
The band has become a familar face on the European touring circuit in recent years, performing all over the place including of course such prestigious festivals as WGT.
This time, the tour runs for a month, taking in 6 separate countries...
07/28 Tournai / Belgium
07/30 Prague / Czech Republic
08/01 Geneva / Switzerland
08/05 Trondheim / Norway
08/06 Trondheim / Norway
08/11 Mons / Belgium
08/12 Eindhoven / Netherlands
08/13 Leiden / Netherlands
08/19 Sint-Nicklaas / Belgium
08/20 Gaurain / Belgium
08/27 Madrid / Spain
To celebrate, Deathwatch Asia drops the digital single "The New Resistance" - title track of the new album, in a special version only found on the Deathwatch Asia release: featuring guest vocals from John Bechdel, who has played in a quite incredible range of influential industrial acts such as MINISTRY, FEAR FACTORY, KILLING JOKE, PRONG etc...
The single is out NOW on DeathWatchAsia Digital and iTunes...featuring remixes from DWA stablemates TERROLOKAUST, DIE SEKTOR, DYM...and a previously unreleased remix from TAMTRUM!
Tracklist:
01. The New Resistance (feat. John Bechdel)
02. Army Of Time (DIE SEKTOR Remix)
03. The New Resistance (DYM Remix)
04. Prison Break (TERROLOKAUST Remix)
05. The New Resistance (TAMTRUM Remix)
itunes.apple.com/us/album/the-new-resistance-feat.-john/id452713468