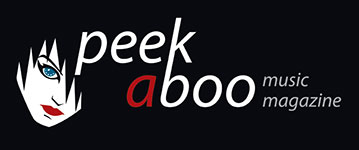 like this news item
---
---
It was long in the making, but finally here it is: Snowy Red The Ultimate Edition!!
5 LP's comprised of the first three LP's (Snowy Red, The Right To Die & Vision) + the first demotape and other assorted tracks culled from demos, livesets & singles.
Here's the complete setlist track for track:
CD/Vinyl #1 - SNOWY RED 1. How Funny Are These Explosions 2. Don't Loose Control 3. Still Human? 4. Maud Is Dead 5. Deep Desire 6. The Wild Boys 7. Sinking Down 8. Baby Tonight 9. Blood, Blood, Blood 10. Come On Dance
CD/Vinyl #2 - SNOWY RED - THE DEMO TAPE 1. Sinking Down 2. Blood Blood Blood 3. Maud Is Dead 4. Movin' In Twilight (Deep Desire - early version) 5. Wait For Me (Still Human? - early version) 6. Don't Loose Control 7. The Wild Boys
CD/Vinyl #3 - THE RIGHT TO DIE 1. Euroshima (Wardance) 2. Going Nowhere 3. I'm Hurt 4. Never Alive 5. Relax 6. Opium 7. Lies In Your Eyes 8. Madman 9. The Right To Die
CD/Vinyl #4 - B-sides, Unreleased & Demos 1. Breakdown 2. So Low 3. Breakdown (alternate take) 4. Breakdown (instrumental) 5. Red Skies (unreleased track) 6. Lies In Your Eyes (early version) 7. Megadeath (I'm Hurt b-side) 8. Psychoscratch (The Long Run b-side) 9. Back In My Room (from Walking After Midnight) 10. Reputation (demo version) 11. The Long Run (demo version) 12. Torpedo Good Luck (demo version)
CD/Vinyl #5 - VISION 1. The Long Run 2. Reputation 3. Breakdown 4. Sayonara 5. Back To Reputation 6. Torn Curtain 7. Frail Memories 8. Torpedo Good Luck 9. Vision In Cairo
The 5LP version will hit the stores somewhere half May. For the CD-version we'll have to wait a bit longer. So far no releasedate has been set.
At the same time OnderStroom will also release the CD-version of The Neon Judgement's Early Tapes. Released last year by US-based vinyl-only label Dark Entries Records.
And the LP-reissue of à;GRUMH... side-project Polar Praxis' Music For Fireworks.
You can pre-order these already at the Wool-E Shop or directly at OnderStroom.