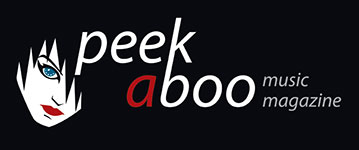 like this news item
---
Other Voices Records are proud to present Tobias Bernstrup's new album 'Sing My Body Electric'
29th of August 2011, 12:10
---
Tobias Bernstrup who works both as a visual artist and musician has been active for more than a decade and positioned him self as one of the leading re-inventors of Italo Disco with his unique mix of Italo, New Wave and Gothic Noir. He has created his own unmistakable stage persona wearing androgynous outfits of shiny latex and heavy make-up.

The new album contains 11 smashing tracks, and some exciting guest vocal appearances. Among these Videodrome featuring vocals by Pascal Languirand of the legendary Trans-X. Other guests vocalists are Paola, Saralunden and finally; the Jan Hammer-like ballad 'No Time To Die' where Bernstrup sings a duet with Miss Liz of 'Xeno & Oaklander'.

The album cover artwork is a painting by Tobias Bernstrup.

Track listing:

1. Departure
2. Dancing In The Shuttle
3. 2 Can Play
4. Body Electric
5. Videodrome (feat. Trans-X)
6. 1984*
7. Ugly Alone
8. Roll The Camera
9. Data Love*
10. Enemies Of The Earth*
11. No Time To Die

* Previously released on limited 12" via Enfant Terrible.