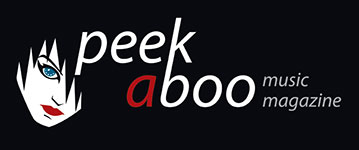 like this news item
---
---
Side-Line Magazine launches 'FACE THE BEAT VOL.1' free download compilation... on Facebook only!
It's with great pleasure that Side-Line can announce their first volume in the "Face The Beat" series!
This compilation is available now on the Side-Line Facebook page for FREE download (either song per song or as one ZIP file).

Compiler Bernard Van Isacker: "The idea behind the compilation is to create a platform through which we can offer our readers access to bands that they have often never heard of before. We already bring news on a very 'own' way, it will be the same with this compilation, so expect bands you never heard of with an own sound. We were lucky enough that several labels agreed to join in to push this compilation and invest in the new breed of bands by giving us tracks from their catalogue as well. The result: a solid 55-track long voyage through the musical minds of our Facebook page fans. One thing is sure, Facebook is ready for being used as a music platform, this compilation is the proof."

The artwork was executed by 4611525, an upcoming graphic artist who has been doing work for several high shot companies and who emerges from the UK underground art movement.
Here is the band list in alphabetical order: [de:ad:cibel], 8 Digital, Alien Vampires, Alpha Point, amGod, Armageddon Dildos, Bella Lune, Bête Noire, Blackhouse & Hypnoskull, Canal Pop, Chaos All Stars, Corporate Soldiers, DarkDriveClinic, Daybehavior, Decayed Reflection, Defence Mechanism, DI*ove, Diffuzion, Distorted Reality, Doom Generation, DRIL, Electro Spectre, Empusa ft Miss FD, Freakangel, h.exe, Halo In reverse, Harvey & the moon, head-less, Human Steel, In Black, Inertia, Kant Kino, Kommander D, Komor Kommando, Krystal System, Malakwa, My Secret Machine, Necrotek, Notstandskomitee, Novakill, P24, PaPerCuts, Psy'Aviah, Razorfade, Reizstrom, Schwarzblut, SMP, The Adamski Kid, The Mask Of Sanity, TourdeForce, Transatlantik, Umilenie, Xperiment