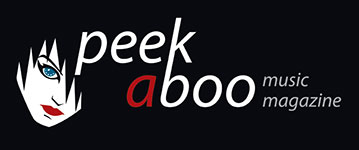 like this news item
---
Splitsingle from Martial Canterel and Tobias Bernstrup on Mannequin Records
20th of June 2011, 07:05
---
Mannequin informs us that they're releasing a seven inch single of a nearly forgotten collaboration that now gets to see the light of day.

Played entirely live and using only vintage analogue synthesizers and sequencers, Martial Canterel and Tobias Bernstrup, four-hands / two voices, puts our minds in another dimension.

Martial Canterel is definitely one of the most talented artists in the electronic underground music of our time and is the pioneer and instigator of what has now become a new movement of minimal electronic bands in the United States.
With several albums on his back and deeply related to Wierd Records, Sean McBride is also the vintage controlled mind of Xeno & Oaklander.

Tobias Bernstrup is a Swedish contemporary artist working with videos, interactive works, live performances and electronic music, mixing electro pop, italo disco and some darker synth moments.

- Release Date 10 July

- Limited Edition of 300 copies, 1 insert
- Original art-cover from Tobias Bernstrup