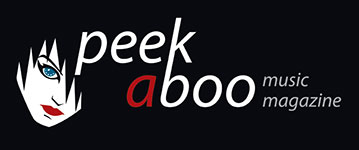 like this news item
---
---
BodyBeats and partners Peek-a-Boo & Dark Entries Magazine are proud to announce you their complete line-up for the 10 edition of our annual BIMFEST!

There are some fresh en relative new bands, like Swedish OI.B.M electro heads CONTAINER 90 (SE), more experienced and ripe artists l...ike the British E.B.M duo A.A.A.K (aka As Able As Kane), once on the Belgian cult label KK Records, the hardcore, E.B.M hooligans of TURNBULL A.C.'s (SE)(featuring Spetsnaz singer Pontus Stälberg) and SUICIDE COMMANDO (B) who will be celebrating 25 years of Belgian Hellektro by playing an exclusive vintage set with song taken from his first tapes and albums.

BIMFEST wouldn't be BIMFEST without (revived) Belgian cult acts like DEVINITIVOS, PORTRAIT BIZZARE and FLESH & FELL, all of them presenting something new and something vintage, as well as new releases!

But still that's not all! They also succeeded to catch some international (rebooting) cult acts such as UK post-punk-wave SECTION 25 (once Factory Records label mates of Joy Division) the Scandinavian EBM terrorists POUPPEE FABRIKK (SE) (First Belgian show ever!), electro-Industrial –EBM pioneers PANKOW (IT), CLOCK DVA (UK), and Clock DVA's multi-media and research side project THE ANTI GROUP!

Last but not least to mention are Australian industrial-electro pioneers SEVERED HEADS who are returning to our Belgium soil for another TWO EXCLUSIVE CONCERTS (on Friday & Saturday)! Both sets will differ and contain some SEVERED HEADS classics as well as some never live performed songs!

And... Since it's our 10 Birthday they will also have a little surprise for you all on Saturday, after midnight!

Both nights will be round-up by an after party featuring various VIP like DJ Lazer Stefan (Spetsnaz) and more TBC…

e-tickets alread available on The Bodybeats-site


Early Birds (untill September 1st!)
DAY 1: € 25
DAY 2: € 35
COMBI: € 55

Sleepheads (after September 1st)
DAY 1: € 28
DAY 2: € 38
COMBI: € 60

Lazy ones (at the doors)
DAY 1: € 30
DAY 2: € 40
COMBI: € 65