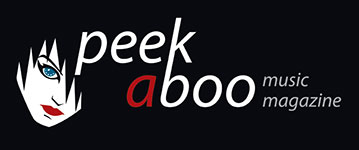 like this news item
---
---
The Dutch Enfant Terrible-label informs us about three new releases coming your way this summer.
Kania Tieffer / Family Jewels - split EP 7" Expected in July, limited to 250 copies
Kania Tieffer does not need an introduction... she was part of several Enfant Terrible live events through out the years, and was present on the Hex Grammofoonplaten compilation.
This EP was imagined and planned for a long time. In the end it came out as this: the last record ever by Kania Tieffer and the first record ever by the new project of the same musician, called Family Jewels.
While Kania Tieffer was always crazy, twisted and trashy elektro pop, her new project Family Jewels is like a Crystal Castles zonked out of their heads on acid. So be prepared for this next attack!
Artifecal - I Sell My Blood EP 7" Expected in July,
Limited to 150 copies, in two versions of 75 numbered copies, handmade screen printed cover, sticker as insert
From Spain comes Artifecal to spice up your acid party. In an unheard raw way Artifecal brings together 60's psych pop/rock and 80's lo-fi electronic tunes.
In doing this the act creates trashy songs that sound like Crystal Stilts on a casiotone trip. This is stuff that if made in the 1960's would have made it to the Pebbles / Nuggets series.
It has the same lo-fi garage feel but, as said, adds the cheap electronic instruments from the 1980's.
Sololust - Total Loss / Sight shuffle (7", on orange vinyl) : Expected July, limited to 250 copies
To continue the exploration of the current Dutch electronic scene in its broadest sense we present a 7" by Sololust.
On "Kamp Holland" Sololust presented a somewhat EBM influenced dark elektro track. On this 7" he shows a different side of the project. Sololust is equally good in creating pounding dark elektro, as techno influenced minimal electronic tracks as in truly excellent synth pop.
"Total Loss" / "Sight Shuffle" is simply superb synth pop of the highest possible level. The A-side is a moody electronic pop song in a style the artist himself calls emotronics. It has that special Wolfsheim kind of quality, but it is darker then Wolfsheim has ever sounded.
The B-side fits perfect with the A side, only it is an instrumental piece which gives the track an ambient touch. This is an excellent track for playing in your car while driving at night. Nighttime music at its very best!
On this 7" Sololust sounds like a bastard love child of Jim Morrison jamming with Porn.Darsteller and backed by the band of Q Lazarus on electronic instruments.