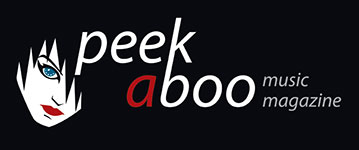 like this news item
---
---
While the opulent retrospective "First Anthology" was more than a huge treat already, the Dark Electro titans take the festivities surrounding their 20th anniversary one step further and present an album that is nothing less than a quantum leap vehemently stirring the space-time continuum.
Barely one year after "Continuum Ride", Project Pitchfork are back with a new album named "Quantum Mechanics".
Described as radical, edgy and aggressive as in "Radical Business", melancholic and dark as in the title track or iconic and masterly as in "Freeze in Silence" that should be passed as the new basic law of Dark Electro.
The album is published in two editions.
Standard CD Edition: • CD in 6-panel digipak • 28-pages booklet
Limited 2CD Special Edition:
• Double-CD in book format (appr. 14 x 21 cm)
• Two exclusive tracks: "Tempest" und "Insomnia"
• Three exclusive remixes of "Freeze In Silence", "Run For Cover" and "Lament"
• One exclusive instrumental version of "Quantum Mechanics"
• Book in hardcover-paperback-cover with elaborate "Singer" thread stitching
• 40-pages extra-booklet, precious artprint on high-quality paper • Including all lyrics and additional artwork
• Strictly limited to 2,000 copies
The album will be out on 12th August 2011.
Also out will be Peter Spilles' other project, Santa Hates You as their newest album "Jolly Roger" will also be released this summer.