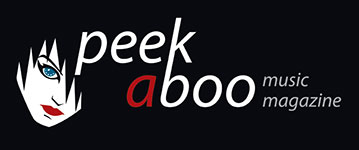 like this news item
---
---
The first one is by Le Moderniste.
The south Belgian rhythmic noise artist releases his awesome new record: TOHUWABOHU.
16 tracks of torturing and brutal soundscapes, clever, haunting samples and vigorous elaborate beats are shaping the addictive 'TohuWaBohu' album.
Le Moderniste hits you hard like a 10 pound hammer, but this time with a different approach.
An increase of diversity in the compositions driven by a vaste array of sounds and atmospheres accompany the listener at the borders of ambient vibes and melodic structures.
But don't worry: Le Moderniste, driving his noisy steamroller is still dark and aggressive, more than ever!!!
The new album will be out on 10th september.
Also out will be the new one from Matter.
After almost 2 years since the "Land of Discordia" album, MATTER return with a brand new release, "Scanning Memory".
The album contains thirteen tracks with different styles of electronic music to discover ranging from the nineties up to the present and which took a certain influence to the actual sound MATTER is presenting with this cd.
Droning reverbs and delays which are significant for the entire sound production of MATTER and cold pulsing synth lines building the dark background for huge rhythmic walls. Deep, dirty and epic analogue soundscapes will blow your mind.
This new release in the full 'Matter' style shows the full range of their musical skills, while this time the focus is set on rhythmic structures.
Also out on 10 September.