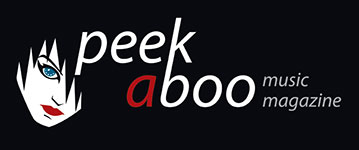 like this news item
---
---
Henric de la Cour, the voice behind Yvonne and Strip Music now goes solo.
The sound is more electronic than before, but just as dark and epic.
In the spring "Dogs" was released, a brilliant goth pop song about a complicated relationship, as a teaser on Youtube.
Now comes the album, chock full of pumping electro beats, huge choruses and vampiric romance.
Tracklist
01. Hank Solo
02. Dracula
03. Son Of A Bitch
04. Bedtime
05. My Machine
06. 80s
07. Dogs.
08. Sally
09. Gothic
10. Lovers
11. Clinic
Bonus Disc
01. My Machine (Martin Sköld Remix)
02. Dracula (Alien Saws Remix)
03. Son Of A Bitch (Mister Monell & Emmon RMX)
The album will be released at 28th October through Progress.