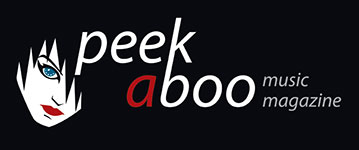 like this news item
---
---
On August 6th 2012 a new compilation "Quintessenz" is released as a free download exclusivlely on bandcamp. The compilation forms, with 63 bands from 16 countries, a broad overview of the still short history of afmusic, which was formed as a netlabel in 2008 and is still, next to commercial releases, releasing netlabel releases under a free license as free downloads.
"Quintessenz" offers fans of the genres Alternative, Gothic Rock, Dark Wave, Post Punk, Indie, New Wave, Electronic and Experimental an extensive profile of the bands, afmusic worked with in the years 2009 until 2011. From underground bands to famous artists like RHOMBUS, CHRISTINE PLAYS VIOLA, THE SEARCH, PRINCIPE VALIENTE, THE FOREIGN RESORT or EMERALD PARK, there is a manifold mix beyond mainstream on the compilation.
"Quintessenz" proves in an impressive way, that even for small indie labels it isn't impossible, in the age of globalisation, with modern technics, to work international. What began as a small netlabel, is a fix factor in the european gothic rock and indie scene, which can't be imagined to not exist anymore.