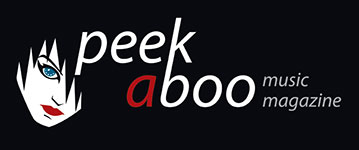 like this news item
---
---
Swedish postpunk sensation Agent Side Grinder will release a live album, "Hardware Comes Alive", on 14 December! In the meantime, you can watch them live at the Botanique in Brussels on 8 December!!
After releasing their latest album "Hardware" in early 2012, one of the best albums of 2012, Agent Side Grinder headed out on tour throughout western Europe. This live album was recorded in Lyon on a 1978-vintage cassette recorder, using no post processing except for some very basic mastering. This disc catches ASG at their raw hypnotic best, right at the crossroads between post-punk, bleak industrial electronics and psychedelia. It goes a long way towards explaining why they are such a brilliant live act.
Track list:
1 Look Within
2 Rip Me
3 Telefunk
4 Mag 7
5 Life in Advance
6 Wolf Hour
7 Die to Live
8 Sleeping Fury
9 Voice of your Noise
To order your ticket for the concert in Brussels: check here.
Read the interview of Agent Side Grinder by Peek-a-boo here. The audio version is here.
The review of "Hardware" can be found here.
Read the review of their concert in Utrecht here and check the pictures here.