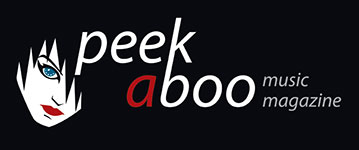 like this news item
---
---
.A.S.'s Crime (the initials stand for "Lord Arthur Savile's Crime", a famous short novel by Oscar Wilde) is an electronic band from Siena (in the medieval tuscan, center of Italy) founded in 1984 by Sandro Marchetti (vocals, synthesizer, programming) and Maria Elena Brogi (vocals, synthesizers).
With a music sometimes soft, sometimes melancholic, but always fully electronic the duo from 85 to 89 L.A.S.'s Crime produced 5 demo tapes (Five Lies '85, Anomaly '87, Inanitas '87, Electa '88, Korobi '89) and a studio album (Abyss 43) registered at Sound City studio of Florence, but remained unreleased for label close.
During the five years of activity (85-89) the band had various additional members for the live concerts, but the original nucleous always have represented the true creative engine with more than 60 songs in a few years...Some of this songs have survived for 25 years exclusively for users' choice, spreading through the web. Today, thank to the italian label "Mannequin", 13 selected songs can have finally a new life on vinyl, giving to the listener a small piece of 80's remained intact...