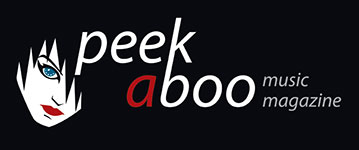 like this news item
---
Chameleons Vox: Exclusive greetings from Mark Burgess, live video and new material !
07th of April 2012, 19:50
---
Chameleons Vox were one of the headliners of the first day of the REWIND Festival in Ghent on 6th April. Mark Burgess, founder of the Chameleons, gave a short interview to Peek-a-boo backstage after the show, in which he gives his Easter greetings to the readers of Peek-a-boo in a very funny way and comments his live performance (see video below).
Note that Chameleons Vox will be releasing a remastered double vinyl edition of their legendary LP "Script Of The Bridge" in the course of April. This edition has been remastered by Guy Massey, who was in charge of the remastered editions of The Beatles Discography. The sound recording of the original pressing had to be compressed due to the running time (almost an hour) but this new edition will not have such limitation as it will be released as a double vinyl, with 3 songs per side.
The band has also been in the studio recording new material. Yes, we are going to get new album with the current lineup (Mark Burgess, John Lever, Chris Oliver, Ray Bowles, and Neil Dwerryhouse).
Check the pictures of the concert by Xavier Marquis here.