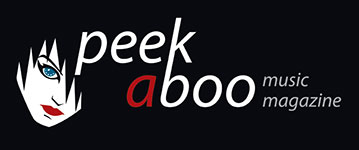 like this news item
---
---
VoidWork
VoidWork was started in 2008 by Xavier with the purpose of creating a haunting musical atmosphere.The project is inspired by early 20th century supernatural literature and more recent horror cinema. VoidWork also draws inspiration from more general concepts such as fear, desolation, death...
Musically, VoidWork is situated somewhere in the genre wastelands that lie between neoclassical, dark wave and horror ambient.
Ann-Mari Thim (Arcana, Veil of Blue), Melissa Ferlaak (Echoterra, ex-Visions of Atlantis) and Zuberoa Aznarez (Diabulus in Musica) have all graced VoidWork with vocal contributions.
Discography
Midnight EP [2012]
Basement [2011]
Kaos [Basement bonus CD, 2011]
Dark Corners [2010]
Horror / Forsaken [2010]
Asylum [2009]
Free downloads: http://voidwork.bandcamp.com/
Interview PAB ... http://www.peek-a-boo-magazine.be/en/interviews/voidwork/
Review Basement / Kaos ... http://www.peek-a-boo-magazine.be/en/reviews/voidwork-basement-kaos-limited-edition/