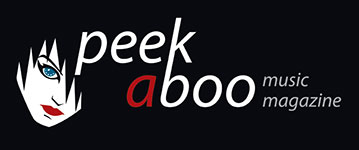 like this news item
---
---
FatCat's 'post-classical' imprint 130701 Records will be represented in live venues across Europe in May by Jóhann Jóhannsson, Hauschka and Dustin O'Halloran. Included in this stretch of dates is a triple headline bill at London's beautiful Barbican Hall on May 18th.
The tour will also coincide with the release of a very limited, tour-only 12" EP featuring brand new, exclusive works from all three artists. The EP is backed with specially-selected live recordings of special versions and new arrangements of existing pieces.
To promote this 130701 Transcendentalists Tour, you can register online & claim your free sampler download, featuring Max Richter, Dustin O'Halloran, Hauschka and Jóhann Jóhannsson.
Don't miss this possibility to see these 3 great artists & buy your tickets today !
Tourdates
15 May - De Duif, Amsterdam, Netherlands - Tickets
16 May - Heimathafen Neukölln, Berlin, Germany - Tickets
17 May - Ancienne Belgique, Brussels, Belgium - Tickets
18 May - The Barbican Hall, London, UK - Tickets
19 May - Cork Opera House, Cork, Ireland - Tickets
20 May - Sugar Club, Dublin, Ireland - Tickets
21 May - Royal Northern College of Music, Manchester, UK - Tickets
22 May - Cafe De La Danse, Paris, France - Tickets