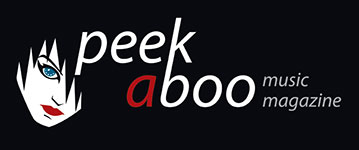 like this news item
---
---
Mannequin is proud to announce the reissue of one of the top minimal synth Holy Grails out of there. "Tanzmusik" is the first LP from Sam Rosenthal, boss of the historic Projekt Records label and mind of one of the most influential dark wave acts coming out of the US, Black Tape For A Blue Girl.
Originally released in March 1985 and completely recorded at home on a four-track TEAC-2340 with a super minimal setup (Korg Poly 61, Realistic Moog, Boss Dr-110 and some effects), the vinyl release was limited to 250 copies, with a tanish card glued to a white LP jacket The album continues in the "electronic mood-music" tradition established by Sam on the PROJEKT ELECTRONIC AMERIKA cassettes, with the added intriques of the drum-computer, exploring the realms of electronic music that the critics have compared to Tangerine Dream, O.M.D. and Brian Eno.
Sam Rosenthal is an American artist. He is the founder and leader of the band Black Tape For a Blue Girl and the record label Projekt Records (30th anniversary in 2013). He lives in Brooklyn with his son and cat. Black Tape for a Blue Girl, begin in 1986 after his move from Florida to California, serves as a vehicle for Rosenthal's musical vision. Its signature combination of gothic, ethereal, ambient and neo-classical elements has explored existential themes of loves lost and passions yet to come. After his early electronic work represented on "Tanzmusik", his music has grown into a full-fledged band, whose members revolve around Rosenthal's subtle electronic foundation.
In 1996, Rosenthal released his debut novel, The First Pain To Linger, which sold 10,000 self-released copies. In 2011, Rosenthal began work on his second book, Rye, an erotic novel which will be self-published in the fall of 2012.